While our collective attention turns toward the safety of our communities, families, and loved ones, we here at ClearBags would like to take the opportunity to outline some of our helpful healthcare solutions. Whether for business or personal needs, we offer a range of protection products including, antimicrobial phone covers, face shields, and components essential to creating your own protective masks.
Antimicrobial Smartsleeves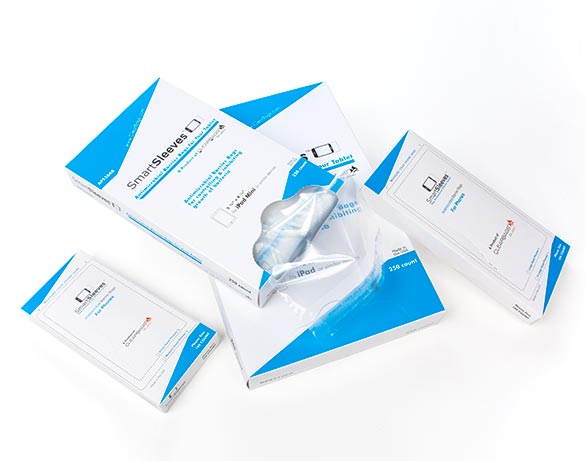 Antimicrobial Smartsleeves are specially designed phone and tablet covers that feature antimicrobial protection to assist with infection control. The antimicrobial agent additive starts working immediately and continues to work ongoing to break down bacteria and germs found on mobile devices.
These sleeves are made from a soft polyethylene material that allow the device to remain fully functional while inside the sleeve. Smartsleeves are touch sensitive and glove compatible. The antimicrobial agent is impregnated into the film rather than simply a surface coating, meaning it cannot be wiped off. This will allow the sleeve to be wiped down with disinfectant without fear of the antimicrobial properties disappearing. The performance of the antimicrobial will last the life of the Smartsleeves product.
Antimicrobial Smartsleeves have been tested effective against MRSA, K. pneumonia, E. Coli, Pseudomonas aeruginosa, staph aureus, and A. baumannii. They also tested effective against other bacteria and fungi.
Smartsleeves:
Eliminates 85% of bacteria within 1 hour
Eliminates 98% of bacteria within 2 hours
Antimicrobial Smartsleeeves are FDA Registered Pursuit to the code of Federal Regulations 21 CFR 177.1520.
Class 1 Face Shields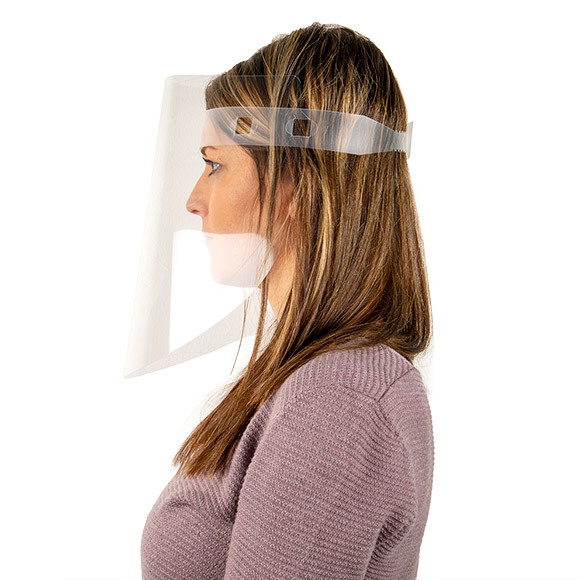 ClearBags is excited to offer a Class 1 Face Shield. This face shield features a two piece design that is very easy to assemble and wear. The head strap is adjustable, allowing for a secure, stay-put fit when correctly adjusted.
The shield itself is crystal clear and measures 12 ¾" x 16". This face shield provides a large area of coverage including the forehead, face and neck area. The coverage on this particular face shield is one of the largest in the current market..
Our face shields are made from high quality 10 mil PET material. They are FDA Registered and ANSI Certified.
FDA Registered Pursuit to the code of Federal Regulations 21 CFR 807
ANSI/ISEA Z87.1-2015 Certified- Report #SZHH0144749
Over 30 million of these shields have been sold worldwide during the COVID-19 pandemic.
25 Pack- FACESHLDA
100 Pack- FACESHLD1
Disposable 3 Layer Masks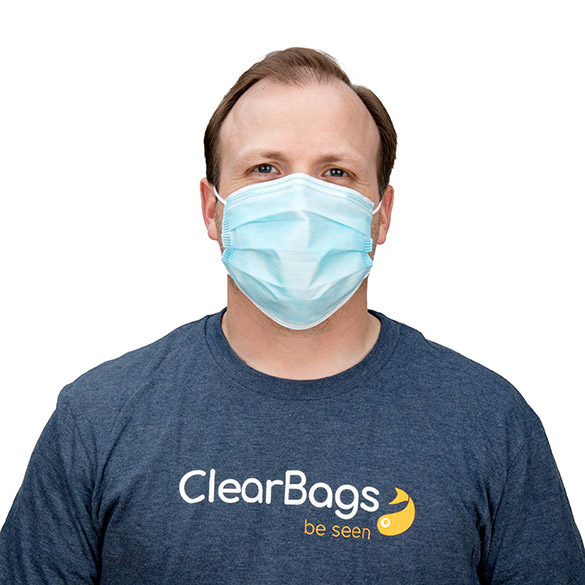 Our disposable 3 layer masks are made from high efficiency protective grade materials. They feature a layer of filter paper between the two non-woven fabric outer layers. These disposable 3 layer masks are hypoallergenic and water resistant. Intended for personal use only, not medical grade.
The 3 layer masks feature a multilayer stereoscopic design which helps to provide a perfect fit for most faces. This design allows for easier breathing while wearing. There is a moldable metal strip located inside the mask to form along the bridge of the nose for a tight and secure fit. Elastic loops are attached to both sides of the mask for comfort around the ears.
The ClearBags product number for these disposable 3 layer masks is CAMK1. They are sold in a box of 50, with the masks packaged in an inner plastic bag.
KN95 Civil Grade Masks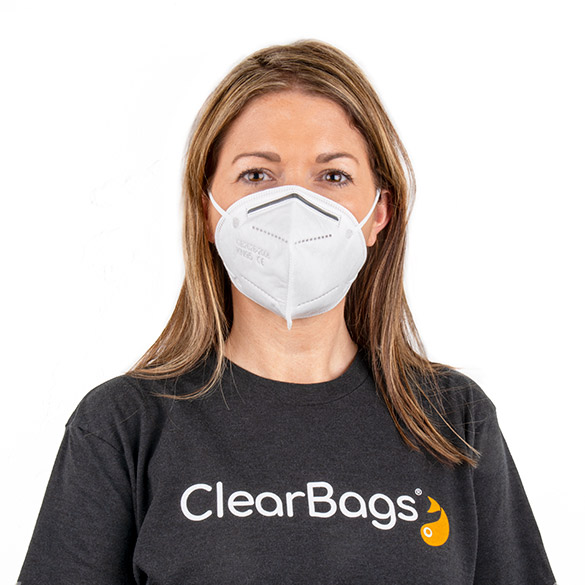 If you are looking for a civil grade mask, we also offer KN95 masks. These 5 ply masks are made from high-quality cotton and are FDA certified and comply with Standard GB2626-2006.
Our white KN95 masks have a bacterial filtration efficiency of 98% (BFE> 98%) and a particle filtration efficiency of 90% (PFE> 90%). They feature soft white elastic loops that fit around the ears for comfort. There is a moldable nose piece at the bridge of the nose for a secure fit.
Our CAKN95 is sold in a box of 10. These masks are ideal for personal use. Not approved for medical use.
Disposable Poly Phone Sleeves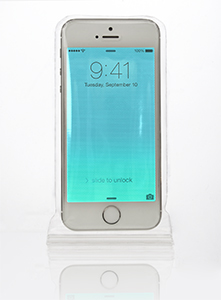 ClearBags is an industry leader in crystal clear packaging. We offer thousands of sizes of flap seal poly bags and zipper bags. Poly bags provide a protective barrier for items that are exposed to germs. These bags can be wiped down with disinfectants or simply disposed of when done using.
With this in mind, we compiled a list of our standard bags that would fit most phones and tablets on the market today. We have listed both flap seal and zipper bag options to fit tablets as well as small, medium, large and extra large phones.
Items for Making Homemade Masks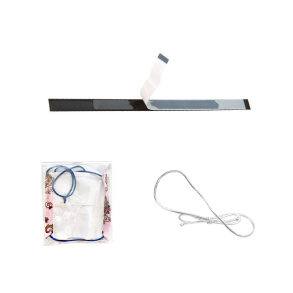 For those looking to make their own homemade masks, we offer some essential components to ensure a custom fit, and better protection.
Our tin ties, traditionally used for bag closure, can be repurposed to serve as a nose bridge on homemade masks. Simply sew the tin tie to the inner fabric, or between layers to ensure a comfortable, custom fit. Tin ties are available in multiple styles ranging from classic twist ties and plastic tin ties, to a paper adhesive tin tie version.
Our elastic stretch loops come pre-tied with a bow, but can be easily untied for use as mask ear loops. Although available in multiple sizes, a pair of smaller elastic stretch loops can be repurposed for each ear, or a larger loop could be cut in half to create two separate ear loops. To add a little character and style to the masks, take advantage of our wide variety of available color options.
For those looking to create their own face shields, our 8 ½ " x 11" clear PET sheets can be easily adapted to suit their needs. We've seen these used in combination with 3D printers to create incredible DIY face shields.
If you are in need of packaging for face masks, we have special discount packaging options available for both standard flap seal bags, and zipper bags.