Featured Customer: Fade Away Candle Co.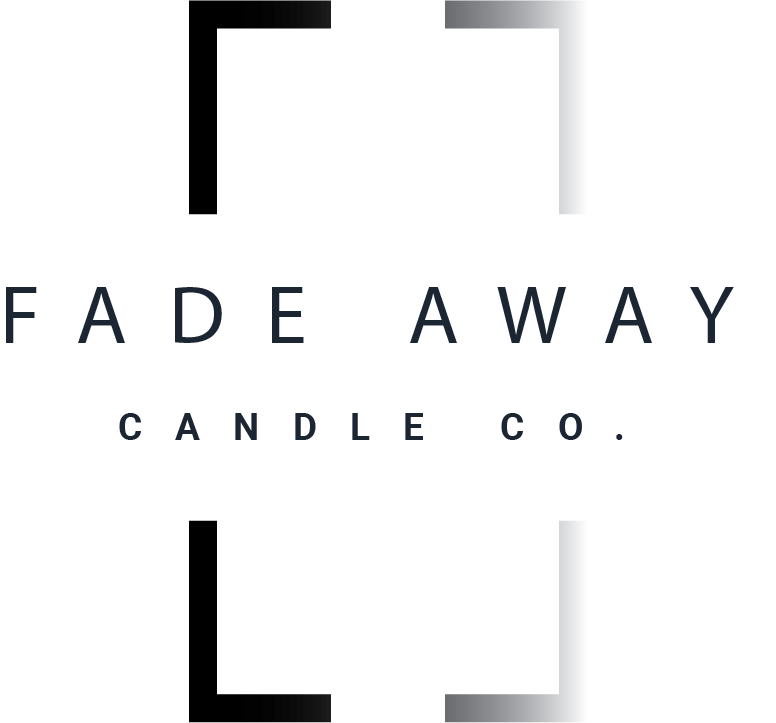 Tell us a little about your company:
My name is Joshua George and I am the owner and founder of Fade Away Candle Co. My candle business began as a hobby that eventually transformed into a dream. I have always had a passion for candle making. While I served in the United States Air Force I would often make candles for my fellow airman during special holiday events. Everyone would always comment on how they loved my candles. A light bulb went off and I decided to start my own candle business. Today I am extremely proud of how my business has grown. My passion for candles has only grown bigger and I love hearing the feedback from my new and recurring customers.
Our candles are all hand poured in our studio located in San Diego, CA. The all natural coconut wax is poured in small batches with premium fragrance oil. Our candles are GMO and phthalate free which burn cleanly and evenly all the way down. Every single candle is poured, labeled, and packaged by hand.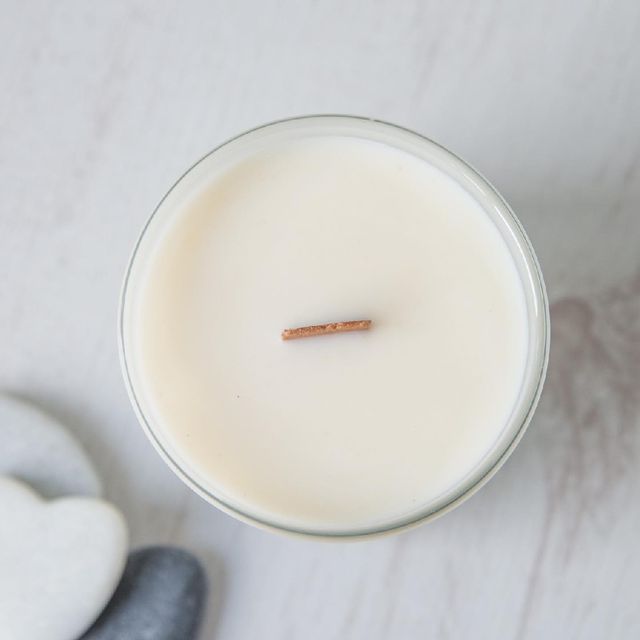 What makes your product unique?
We are a U.S. Veteran minority owned company located in San Diego, CA. All of our coconut wax candles are hand poured in small batches to ensure consistency. Our candles are vegan, cruelty-free, phthalate-free, and lead-free. Every single candle is poured, labeled, and packaged by hand.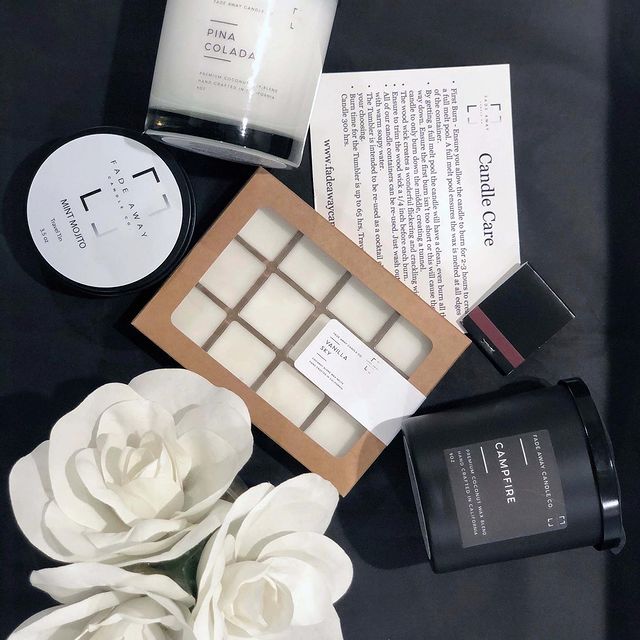 How do you package your products and what ClearBagsⓇ products do you use?
Our wax melts are hand poured into the ClearBags Artisan Candy Boxes giving our customer 12 individual squares (CNDY271) and a luxury look and feel.
Where do you sell your products?
Our products are currently sold on our website (www.fadeawaycandleco.com), Amazon, and local San Diego boutiques.
How long have you been working with ClearBags?
We have been working with ClearBags for 1 year.
What one piece of packaging advice would you give to other business owners?
Attention to detail ensures each package is the same and packed as you would like to receive a package from one of your favorite companies which you may shop from.
How can people connect with you?