A Guide to Round Bottom Gusset Bags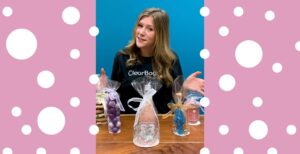 This week on IGTV, we discussed how to use round bottom gusset bags and some of our favorite ideas for packaging with them. If you haven't seen our Instagram video yet, you can check it out
here
! Below is our guide to Round Bottom Gusset Bags!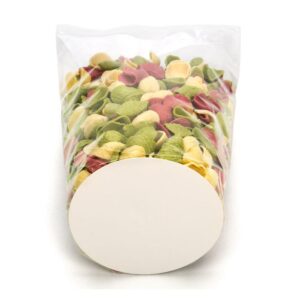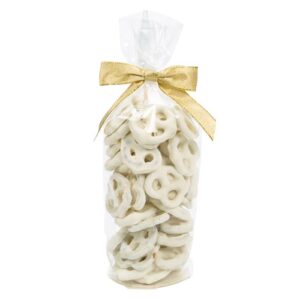 Round bottom gusset bags are perfect for packaging rounded products such as candles, plants, and cups, as well as loose items like gumballs, mini-pretzels, and other treats.
All of our round bottom gusset bags are made with food safe crystal clear plastic and feature a rounded paper insert at the bottom for extra support. The paper insert at the bottom is great for helping your bag stand upright, making them easily noticeable on while display.
They also come with a no flap open top, making it easy to add your own decorative sealing choice. Pairing these bags with a bow or other tieing accessory is great for packaging and preparing gift basket items.
Be sure to check out our other IGTV videos and blogs for more creative packaging tips and guides!