How To Package Loose Leaf Tea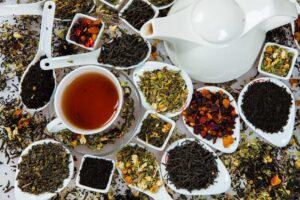 How To Package Loose Leaf Tea
The market for tea drinkers is changing and gaining more popularity as new generations divert away from coffee, soda, and other flavored drinks in favor of an iced or hot tea. According to the Tea Association of the USA, "more than one half of the American population drinks tea on any given day". With the increasing popularity of tea as the drink of choice, retailers are looking for professional packaging solutions that fit the product and all of its needs. It is vital that these solutions keep the tea fresh and the taste uncompromised.
Choosing The Right Bag
Tea connoisseurs know that keeping their product fresh is key to making the perfect cup. Tea leaves must be packaged in a way that allows no aromas to escape while also avoiding any elements that might affect flavor. In order to do this correctly, more than just a food safe bag is required, although this is a good place to start.
Among the food safe bags available, there are many stylistic and practical options to choose from.