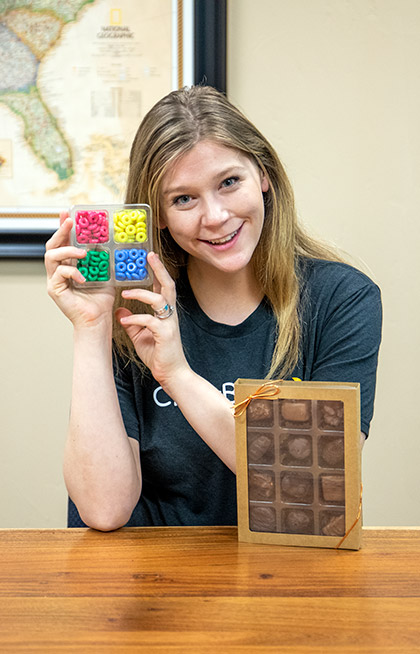 On IGTV this week, we are showing off Candy Tackle Boxes. Watch this week's IGTV here.
Candy Tackle Boxes offer a unique way to package anything from chocolates, candy, trail mix, crafts, wax melts, fishing accessories, seasonal treats, and more.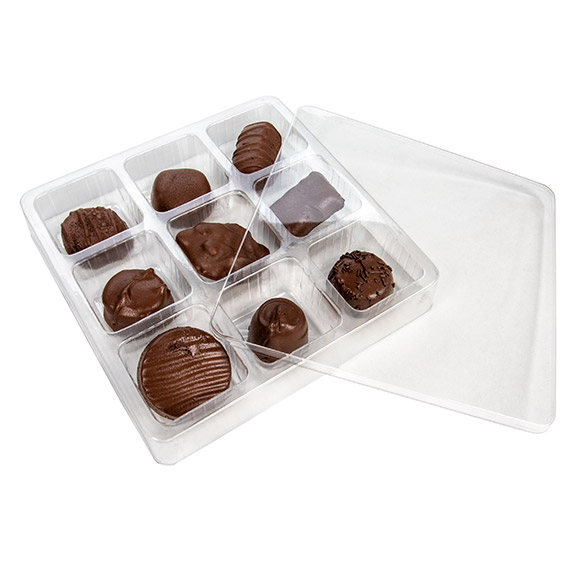 Candy Tackle Boxes
The Candy Tackle Boxes are sold as a set, which includes a thermoform base and a clear lid. They are currently offered in 4 different sizes.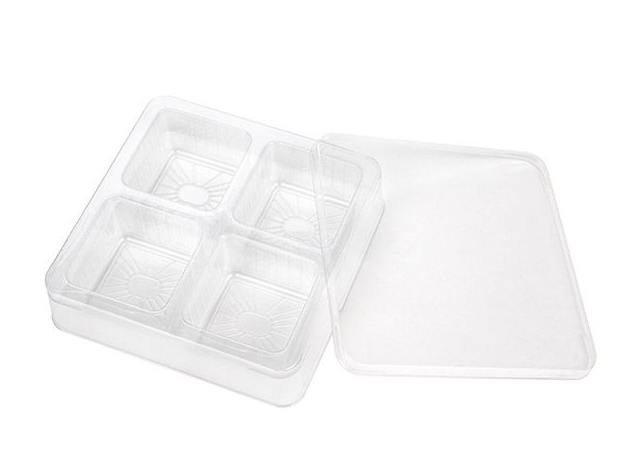 The base of the Candy Tackle Box is made from 28 mil food safe material. The base is designed with thermoform pockets, or cavities. Each of these cavities measure 1 1/2″ x 1″ x 1 /2″ in size, and feature a textured bottom. Along the top edge of the base is a little ridge that allows the patent pending lid to snap into place for a tight, secure closure. This makes these Candy Tackle Boxes air tight.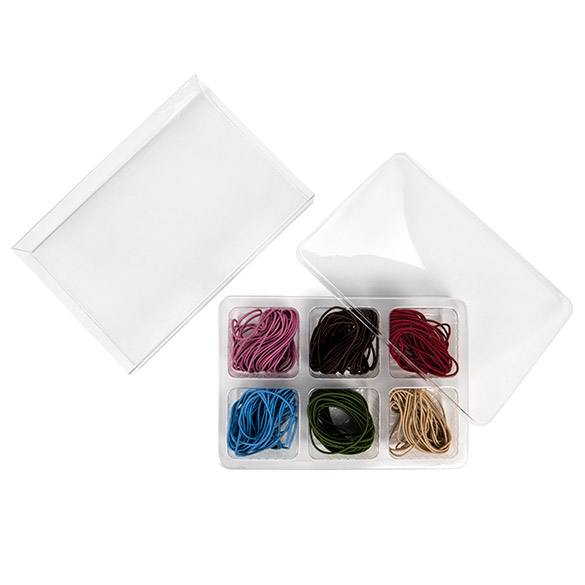 Slip Covers
We also carry a line of slip covers for the Candy Tackle Boxes that are available in clear or kraft. Slip covers simply slide over the base and lid of the boxes to create an upscale finish. You can use the solid surface for branding, labels, or sliding a card between the cover and the box.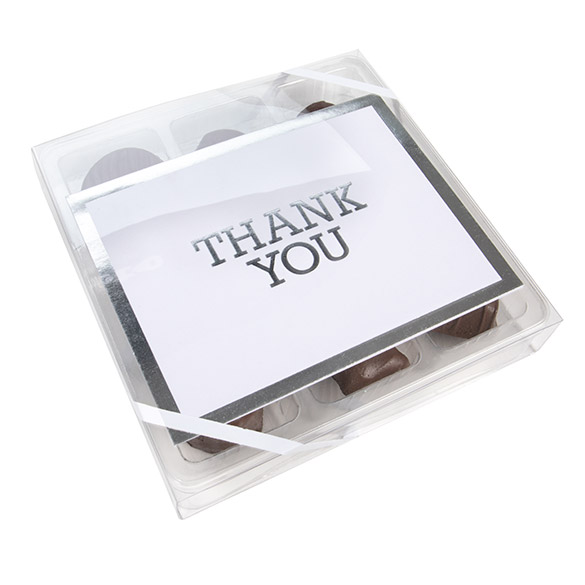 Clear slip covers are made from 12 mil PET material and allow the contents of the Candy Tackle Box to remain seen from all angles. The kraft slip covers are made from 300 gsm paper board and feature a PET window. Slip covers are sold separately and are optional.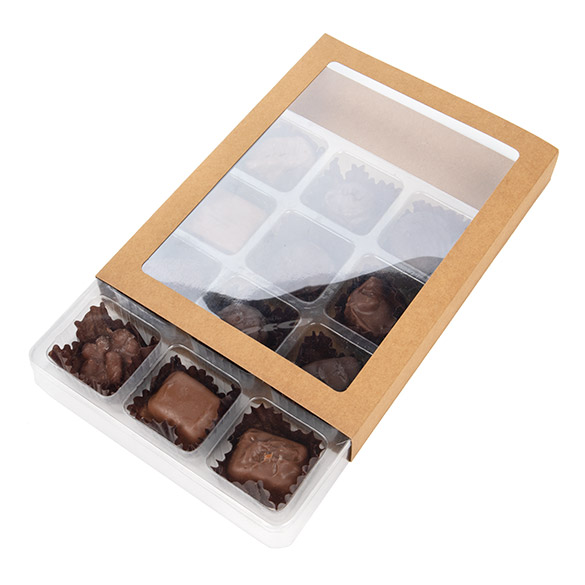 If you want to add a slip cover to the Candy Tackle Box, here is a list of item numbers to make shopping easier.
Stretch Loop
Another great accessory for the Candy Tackle Boxes is our stretch loop. Stretch loops are available in either vinyl or elastic options. The elastic stretch loops are offered in multiple colors and come with a pre-tied bow. The vinyl stretch loops are a frosted clear color. Adding a stretch loop will make your final product "retail ready" or a great gift box.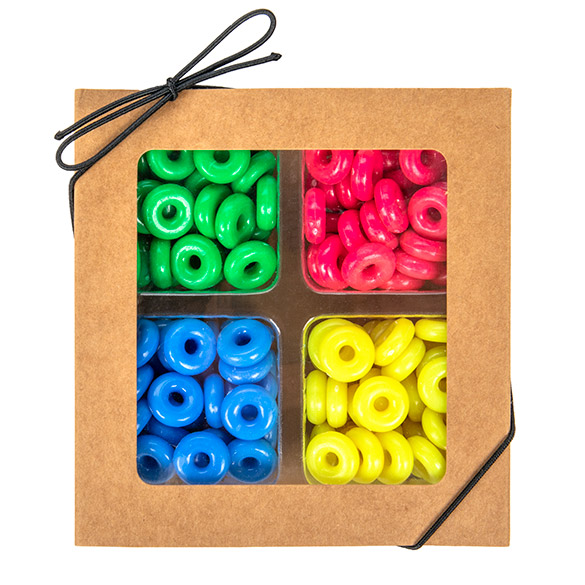 Here is a quick guide to which stretch loops best fit each Candy Tackle Box:
2 x 2- 14″ Vinyl or a 14″ Elastic Stretch Loop
2 x 3- 16″ Vinyl or a 14″ Elastic Stretch Loop
3 x 3- 18″ Vinyl or a 16″ Elastic Stretch Loop
3 x 4- 18″ Vinyl or a 16″ Elastic Stretch Loop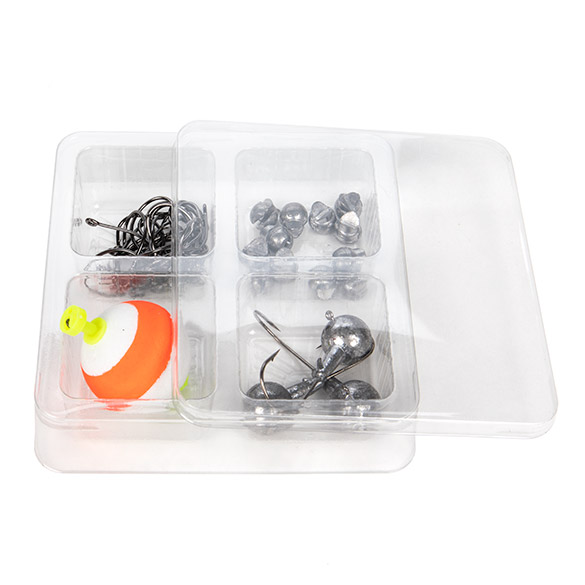 Whether you are packaging an art kit, sprinkle mixes, truffles, or jewelry, these Candy Tackle Boxes are a great packaging option to make your products stand out on a shelf.
If you would like to receive a sample of any of the items that you saw in the IGTV, please contact us at 800-233-2630 or fill out the Sample Request Form on our website.