IGTV: Pretzel Rod Packaging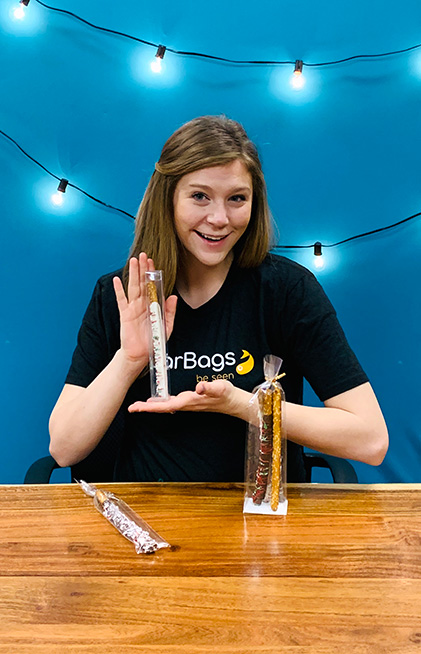 On IGTV this week we are so excited to showcase Pretzel Rod Packaging. Watch this week's IGTV here.
Pretzel Rod Packaging is the perfect way to show off your gourmet pretzel rods. We offer many types of packaging solutions from bags to boxes.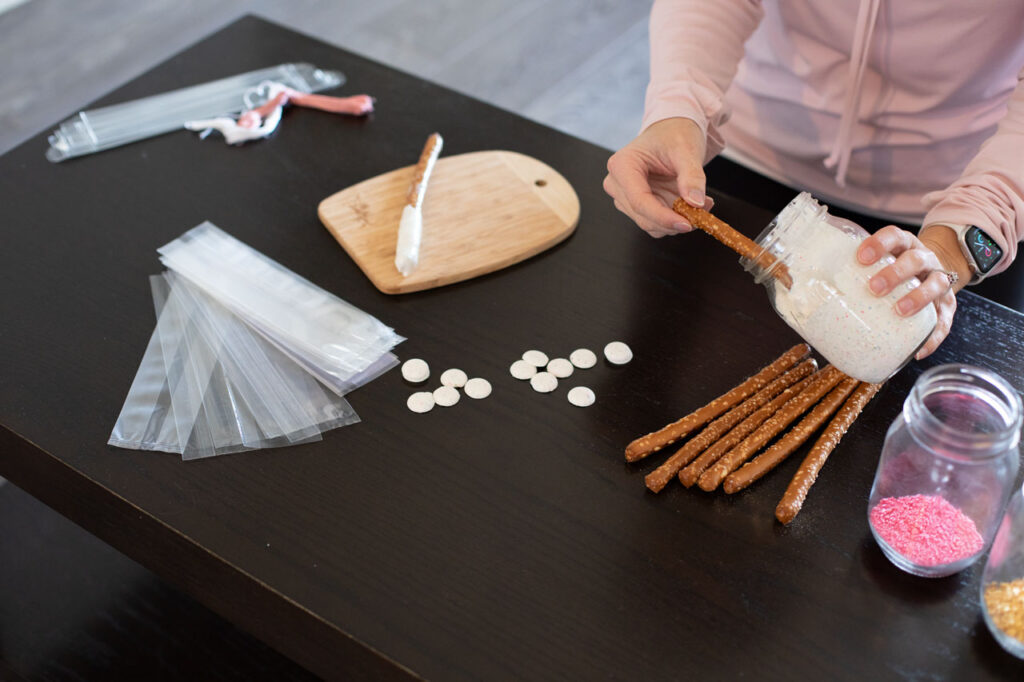 Flap Seal Bags are a great option when looking to package pretzel rods. They are food safe, crystal clear and feature a resealable adhesive. Flap Seal Bags can also be heat sealed to provide an airtight closure. In our video we show item numbers BM5, which measures 2 ¼" x 8 ½" for a standard pretzel rod. If you add lots of candy, chocolate, nuts, and marshmallows, we recommend the BM2, as it is slightly wider at 2 ¾" x 8 ½".
If you are looking for a bag to either heat seal or close using a twist tie, ribbon, string, or pre-tied bow, we recommend the FP1H210. These polypropylene flat bags are 1.5 mil thick, food safe and more pliable than our traditional flap seal bags.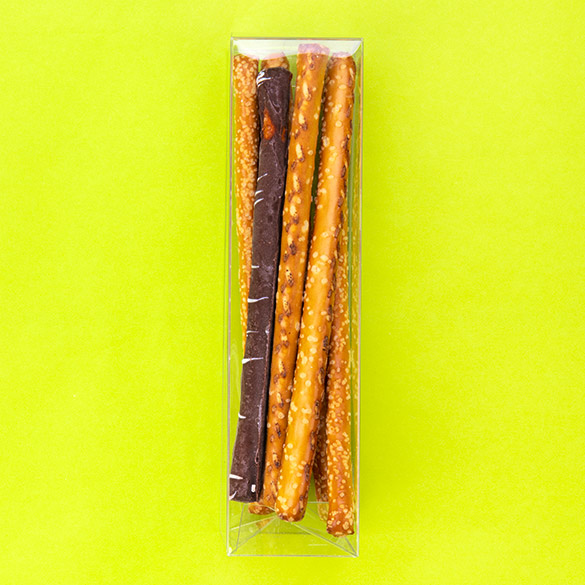 Clear Boxes make a fantastic display for handcrafted pretzel rods. Boxes are crystal clear so your product can be seen from all angles. They are easy to assemble and are sold in packs of 25. The average pretzel rod is a little under 8 inches, and our boxes fit them perfectly. We recommend either the PLB237 or PLB336.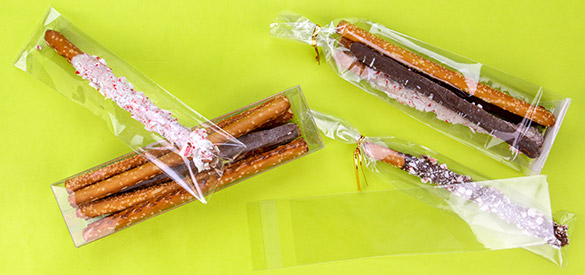 If you are looking to package multiple pretzel rods at once, you might want to try our Standard Gusset Bags. In the video, we feature item GB23, which measures 2 ⅝" x 1 ⅞" x 10 ¼". These gusset bags are great if you are laying the pretzel rods out on display, on a table as a centerpiece, or bundling them in a candy jar. Another great option is our Flat Bottom Gusset Bags. These bags feature a white paper insert that allow the bags to stand on a counter or store shelf. FGPB13 is featured in this video.
To request a free sample of a bag or box that you saw in the video, please click on this link: https://www.clearbags.com/sample
For more tips and tricks on how to use our products, watch our IGTV, and check out our blogs and other videos!