How To Package Using Glassines
Glassine packaging offers an easy solution for anything from baked goods, and jewelry, to documents and photographs. Even smaller items such as stamps, coins, and seeds can be kept in our glassine envelopes. Our glassine products are lightweight, translucent, and food safe. Can glassine be recycled? Absolutely! Glassine is recyclable and biodegradable, so you can feel good about using it whenever needed. With so many simple uses for packaging, we are sure you will find the perfect fit for your needs.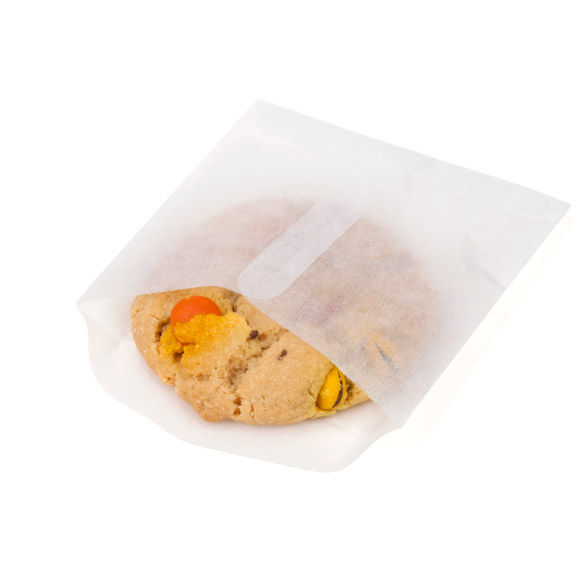 Baked Goods
When customers smell your freshly baked goods, they search to match the smell with an equally irresistible display. Our Glassine Envelopes are smooth, glossy, and grease resistant. These envelopes are designed to compliment your delicious product by minimizing grease spots that naturally occur from baked goods. They also have an open end concept to help prevent hand-to-food contact. This makes it easy to slip a cookie, brownie, or chocolates right in the bag without fumbling over opening the flap first. Try item number G13 for a 4" x 4" glassine envelope – a popular size for cookies. All of our glassine envelopes come in packs of 100 and are certified food safe for all your baking needs.
Should you need to close your envelope, do so with your very own customized label. Simply fold over the envelope and place your own branded sticker. Labels adhere easily and look fantastic. Whether your tasty treats are for your sister's bridal shower or for a retail environment, they provide a great handmade, yet professional, look and feel. After all, you want to remind your customers where their yummy treats come from right before they break that seal.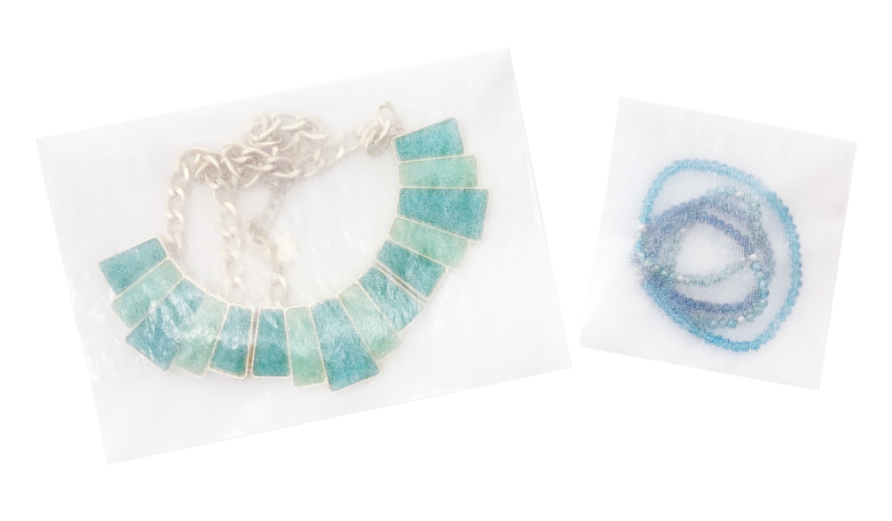 Jewelry
Glassine envelopes offer a classy option for packaging jewelry. The semi-translucent finish is perfectly discrete for customers purchasing gifts. Since our envelopes range in size from a 2" x 2" to an 11" x 9 ½", you will be sure to find the right size for the right product. Earrings, bracelets, pendants, or necklaces – we have a glassine option for them all! Your customers will take note of how their purchased items are packaged at the register; let's make that extra attention positive.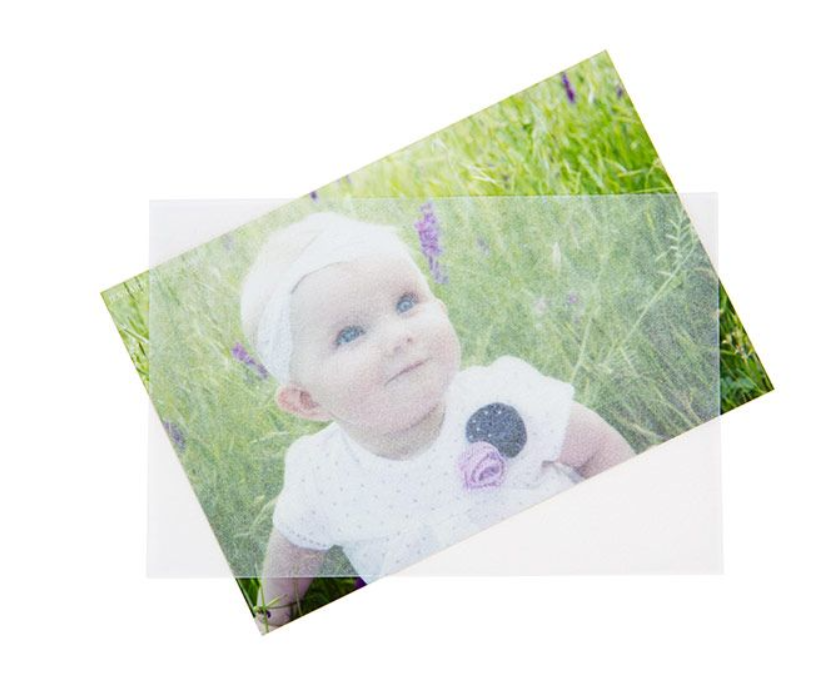 Documents & Photographs
Protection is key when it comes to storing delicate artwork or documents. A simple Glassine Paper Sheet is exactly what you need to prevent unwanted rubbing or sticking between photos or paperwork. Our Glassine Paper Sheets are acid free, lightweight, and easy to cut to the exact size needed. They come in packs of 25 and in multiple sizes. Glassine Paper sheets are an inexpensive way to prevent acid migration to both common and invaluable documents.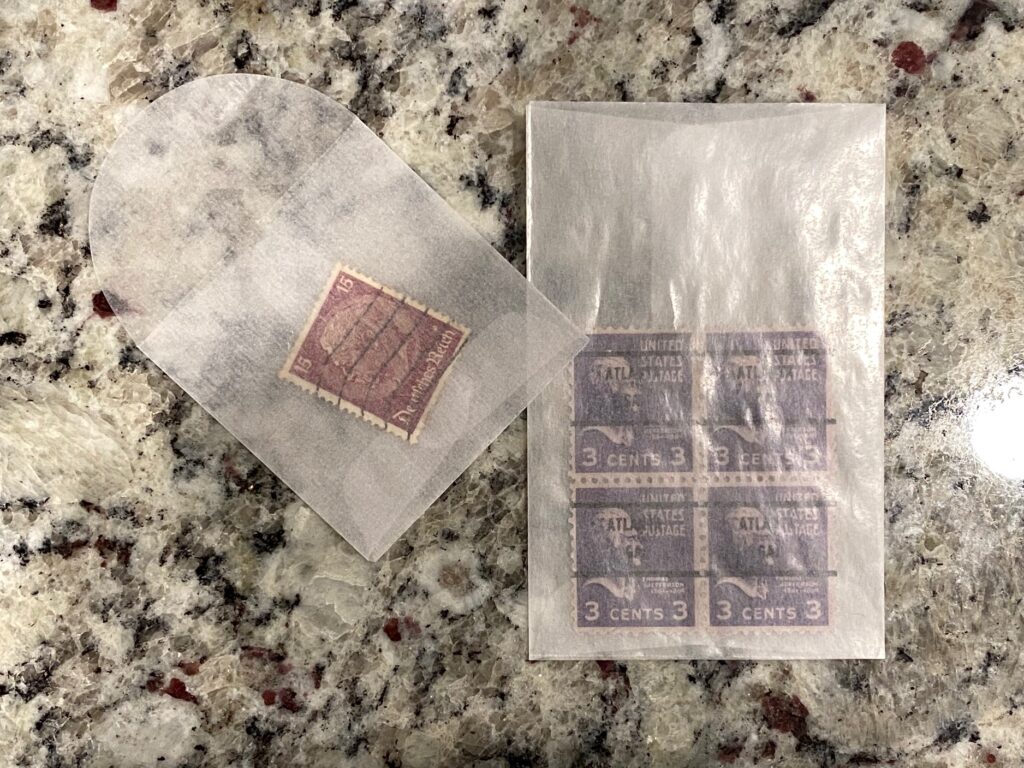 Collectibles
Stamps and coins have been collected for hundreds of years, but just as the collectibles have changed through the years, so have the ways people store them. Glassine envelopes offer a way to keep those loose items safe and orderly. Add a quick sticker to the back of your envelope, and it will become even more secure for those smaller items. Glassine Envelopes can even be helpful during harvest season. They can be used as quick, dry, storage for any seeds collected and stored for next spring. Glassines are also very easy to write on, which comes in handy when you need to label your seeds or collectibles.
Glassine Envelopes and Paper Sheets improve the way you store, package and sell products. From the farmers market to the art gallery, you can be confident that this lightweight option will transport your goods as intended. Staying neat and organized can bring so much peace of mind. Using glassines big or small can help you along the way.