Featured Customer: Surfin' Spoon
Tell us a little about your company:
Surfin' Spoon is a fun, little frozen treat shop specializing in soft serve and handcrafted ice cream sandwiches. The shop is located in the Outer Banks of North Carolina, but we wholesale our products regionally. My wife and I dreamed of owning a small business for many years, and that became reality in 2012. Almost ten years into it, we have "stoked out" countless tourists visiting our beautiful beaches, and faithful locals alike, with tasty treats!
What makes your product unique?
Our ice cream sandwiches are handcrafted by our talented bakers, using organic ingredients and all natural flavors in a peanut free kitchen. A lot of love goes into every treat, including several vegan options, and one flavor that is gluten free as well. Those who have a plant based diet, are vegan, or are dairy free have more options these days, but none quite as tasty as these. 🙂
How do you package your products and what ClearBagsⓇ products do you use?
We package and seal each ice cream sandwich in custom printed HDGB4 bags.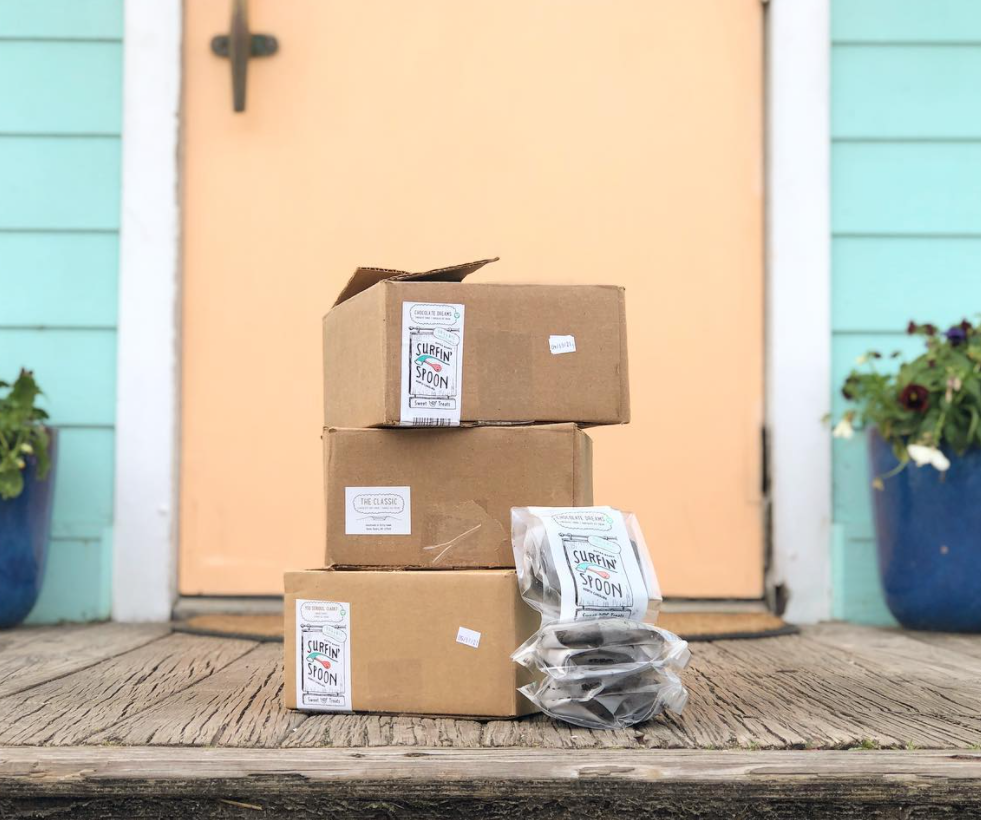 Where do you sell your products?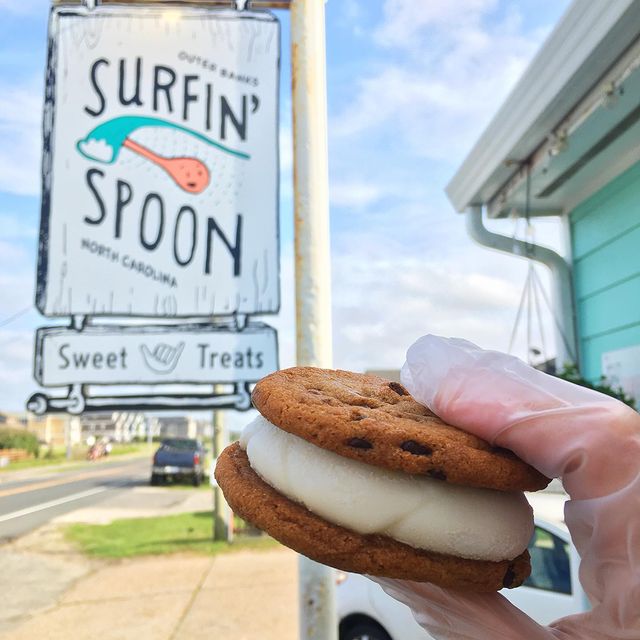 2 Wholefoods locations in the Hampton Roads VA area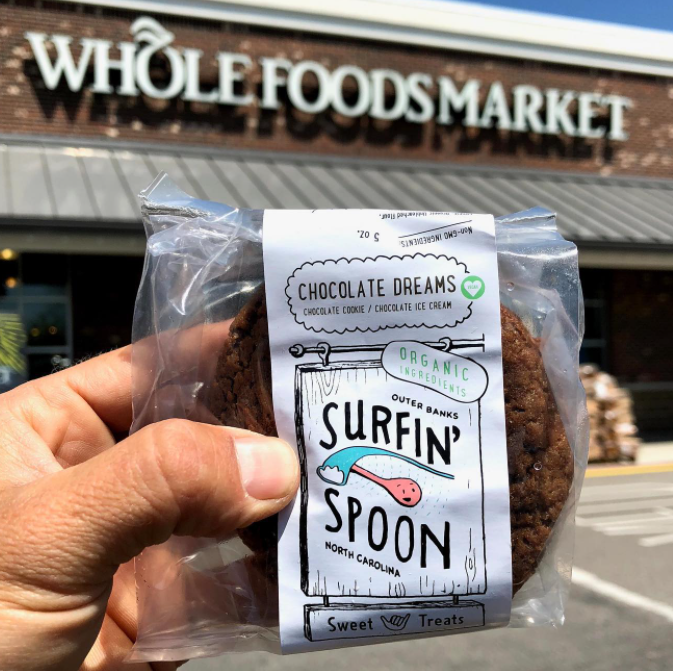 9 Taste locations in the Hampton Roads VA area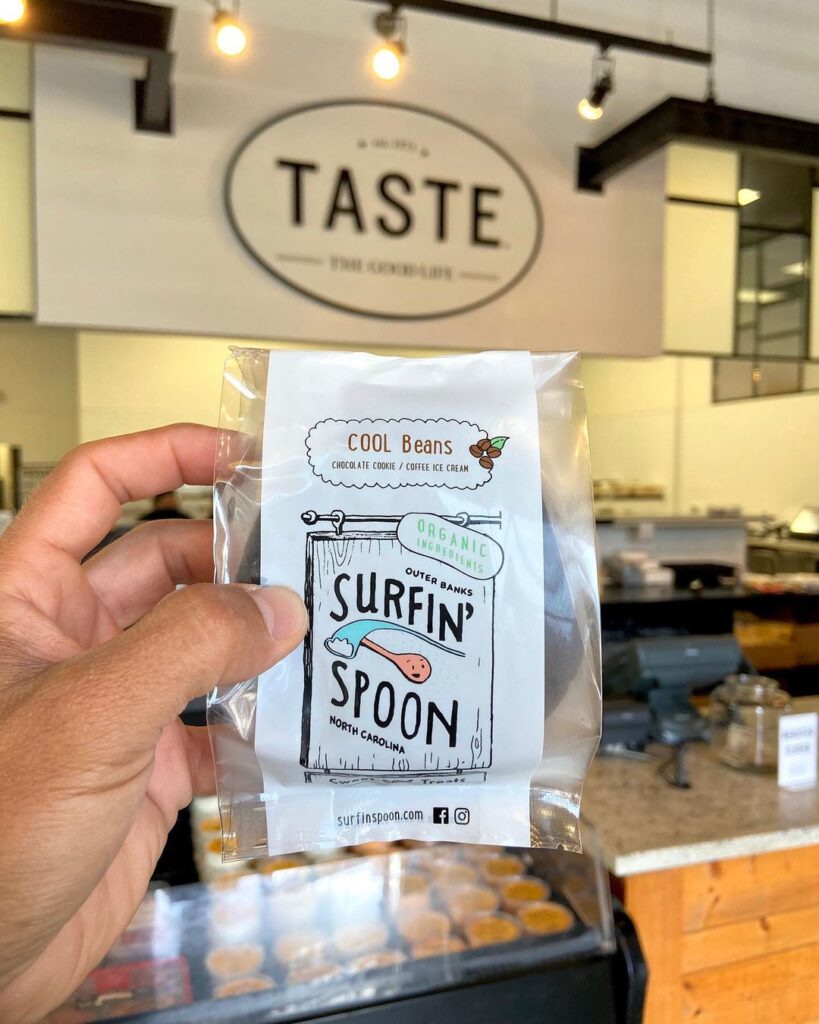 Several markets, restaurants, and retailers on the Outer Banks of NC
How long have you been working with ClearBags and how does ClearBags help you succeed?
We started working with Clearbags in 2018, and they have guided us to the right bag that helps merchandise and keep our products fresh.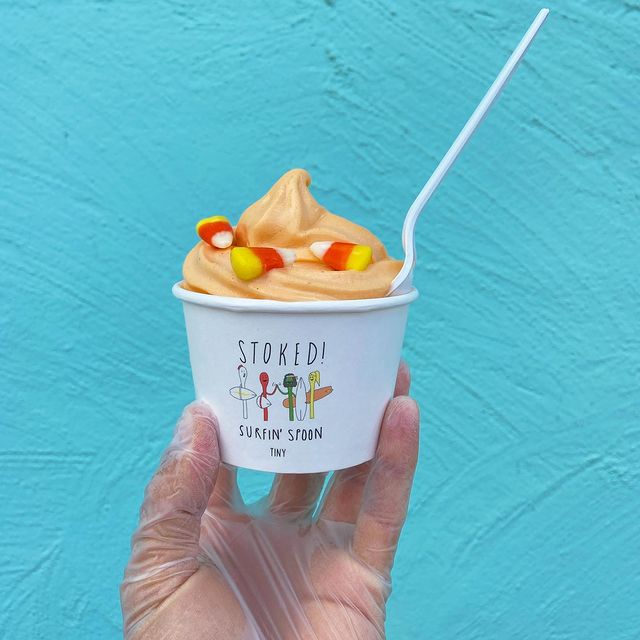 What one piece of advice would you give to other business owners?
If you do custom printed bags, give yourself plenty of time and go over every detail twice! The reward of having your own custom packaging is huge, but it is a very involved process, so don't rush anything.
How can people connect with you?
If you're ever visiting the Outer Banks, stop by the shop! Otherwise visit us at surfinspoon.com.
Instagram: Surfin' Spoon
Facebook: Surfin' Spoon