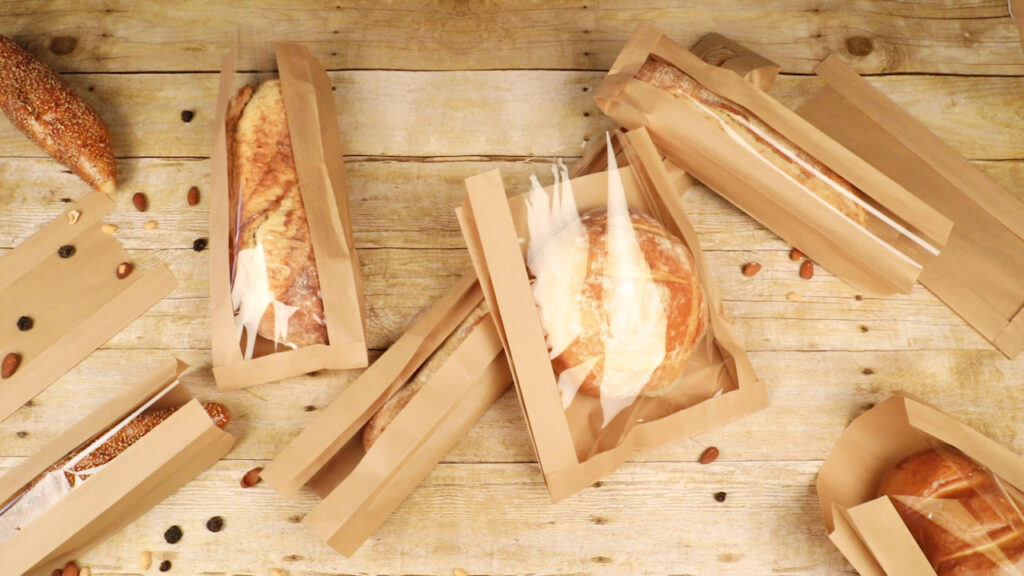 Is there anything more heavenly than fresh baked bread? How about the perfect bags to package it in? Ok, so not exactly a close second, but at ClearBags that's the kind of stuff we get excited about! Our new Kraft Bread Bags are available in 4 sizes, perfect for almost any loaf of your carb loaded creations.
These bags are made from 50g kraft paper and feature a clear window that runs the full length of the bag; show me the bread! With expanding side gussets, don't be afraid to bake 'em thick. To round it out, the bottom comes sealed, and the top is left open-ended for fast and easy loading – you've got hungry customers waiting!
Here is the product line-up:
KBB1– 3 ½" x 2" x 14"
Ideal for packaging garlic bread, demi-baguettes, breadsticks, and more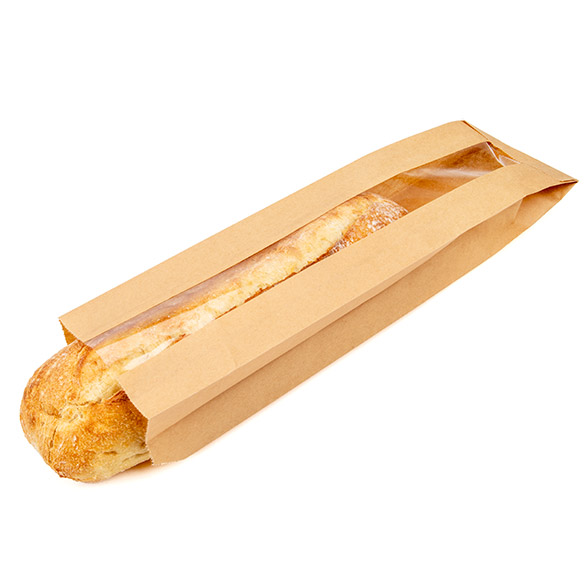 KBB2– 3 ½" x 2 ½" x 25"
Perfect for packaging long baguettes, sourdough, breadsticks, and more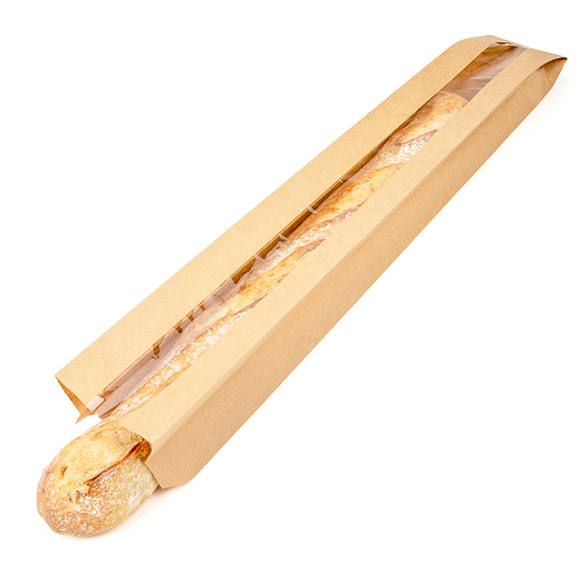 KBB3– 5 ½" x 1 ⅝" x 13"
Great for packaging French bread, brioche, focaccia, and more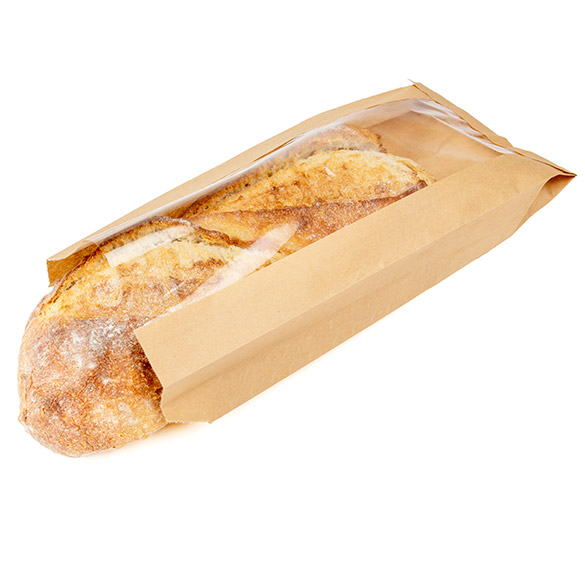 KBB4– 9" x 1 ⅝" x 11 ⅞"
Excellent for packaging sourdough rounds, buns, rolls, sweet breads, brioche, and more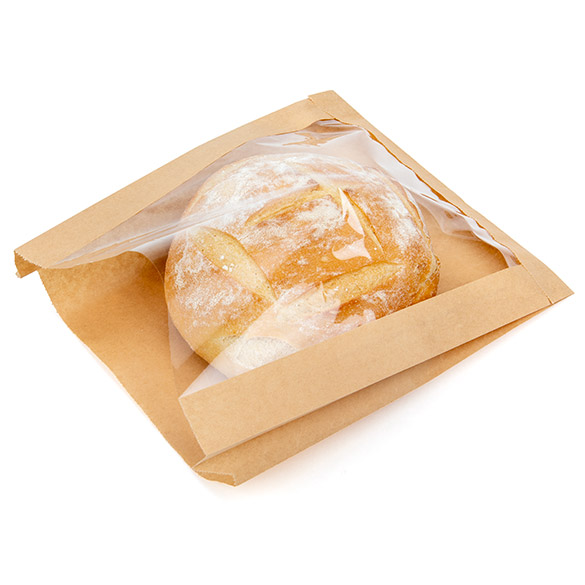 Features & Benefits:
Food Safe for direct food contact
Ideal for short term use
Made from uncoated kraft material for a raw, natural feel
Expanding Side Gussets to accommodate baked goods
Learn More:
To request a sample, please fill out our Sample Request Form. If you need another size or want the bag custom printed, we do offer customs. Please complete our Custom Request Form and one of our packaging experts will reach out to you.
Do you still have questions? Watch the product video on our YouTube channel to learn more.