Featured Customer: Tim Harris Photography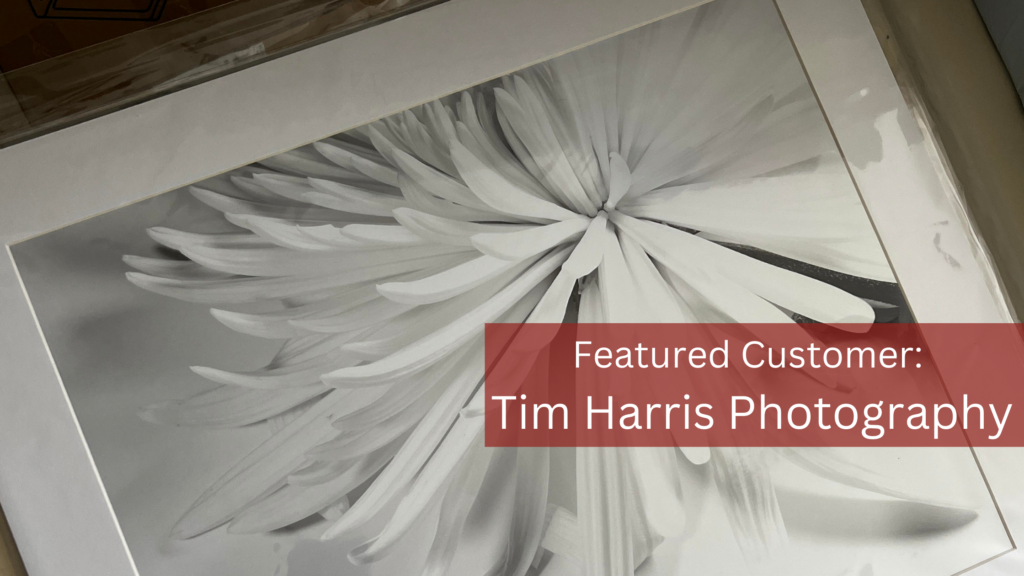 Tell us a little about your company
Tim has been photographing the greater North Texas area for over five years capturing dramatic changes to his immediate local habitat. He photographs his birds with a Sony A7RIII and flowers with his mighty Fujifilm GFX 100s.
What makes your product unique?
Tim Harris shares his passion for his local habitat, from his back and front yards to his local green belt, in the form of beautiful nature archival prints. All photography is intended to create a sense of awe and spectacle to what is actually a very small house nestled in a sprawling residential neighborhood.
How do you package your products and what ClearBagsⓇ products do you use?
Tim leverages ClearBags single and double bright white mats in multiple sizes, 11″ x 14″ to 20″ x 24″, and Crystal Clear Bags with Flaps to securely package his one-of-a-kind archival prints.
Where do you sell your products?
You may find Tim selling his archival prints at local art fairs in Texas, The Other Art Fair in Dallas, and upcoming fairs in Palm Springs and Chicago.
How long have you worked with ClearBags?
Tim Harris has been working with ClearBags since his first juried art fair acceptance back in 2019. He taught himself photography and he knew he had to mat, but did not have time to learn how. ClearBags helped Tim elevate his work with the finest mats possible and align with a company based in the United States while allowing him to transport and protect his work from fair to fair securely and reliably.
What is one piece of packaging advice you would give to other business owners?
When you display work at an art fair, the first thing a customer does is pick up the bagged mat or flip through the mats. That tactile sensation creates a first impression for the customer who is also figuring out how to transport, frame, and hang a print. Obviously, if they can not transport the work, or believe you can reliably ship it, then there will be no deal. Securing your work should be a priority to any artist establishing their brand.
How can people connect with you?
Instagram: @timharrisphotogprints
Online: timharris.photography
Tim has recently won Best in Show for Color Photography in the professional category a the State Fair of Texas. Congratulations, Tim!