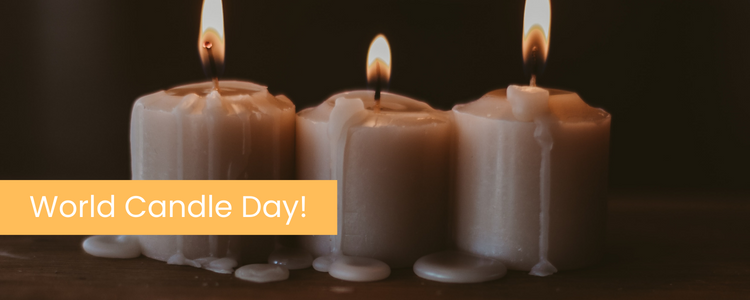 Candles have been used for more than 5,000 years as a light source! From early civilizations that used wax from available plants and insects to the Romans who dipped papyrus in tallow or beeswax, candles have been around for centuries. Although we don't use candles as our primary light source, they can still be used for celebration on a birthday cake or to bring nice scents into the home.
In 2020, The Association of European Candle Makers (AECM), Latin American Candle Manufacturers Association, and The European Candle Manufacturers Association (EECMA) announced the first World Candle Day to be celebrated on March 1st as a way to show how you can use candles throughout the year to create a comforting atmosphere– from cozy to festive.
ClearBags offers a variety of packaging options for candles and wax melts. Celebrate World Candle Day by finding the perfect packaging for candles of all shapes and sizes!
Standard Gusset Bags
Boxes
Wax Melts
So whether you're lighting a candle or placing fresh wax melts in your warmer, celebrate World Candle Day this year by showing us how you package candles and wax melts! Follow us and tag us on Instagram, Facebook, and LinkedIn.