Featured Customer: The Maui Cookie Lady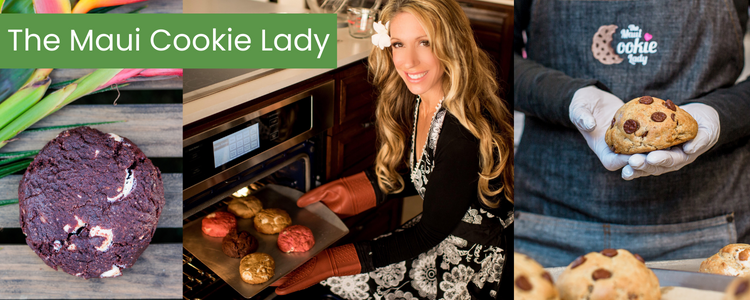 Tell us a little about your company:
We are a distinctive brand of premium, freshly-baked gourmet cookies that feature an array of locally sourced ingredients and all hand-rolled in small batches established in 2012.
Our little island boutique bakery continues to gain loyal customers due to our creative, decadent flavor combinations and wholesome inclusions.
OUR COOKIES HAVE BEEN FEATURED IN
Food Network Magazine (2x)
Entrepreneur Magazine
Mens Health
FORBES (4x)
GMA- Good Morning America
Hawai'i Magazine
US Weekly
"O" Magazine
QVC National Network "Holiday Gourmet Show"
Rachel Ray in Season
Taste of Home Magazine
Our cookies made the #2 spot for Top 10 Christmas Cookies to Buy Online for the annual shopping guide of "Taste of Home Magazine" for 2020.
Our biggest accomplishment was making the prestigious FORBES 2021 Gift Guide.
Originally, starting as a fundraiser at a local farmers market on the island of Maui, MCL cookies are shipped all around the world. Popular flavors include Kona Coffee Espresso using Peaberry Beans, Pineapple Lychee Passion with Hibiscus Flowers, Mango, White Chocolate Macadamia Nut, Grown-Up Samoas (made with Maui Brewing Co.'s Coconut Hiwa Porter Craft Beer), and our "Original" Butter Rum Triple Chunker.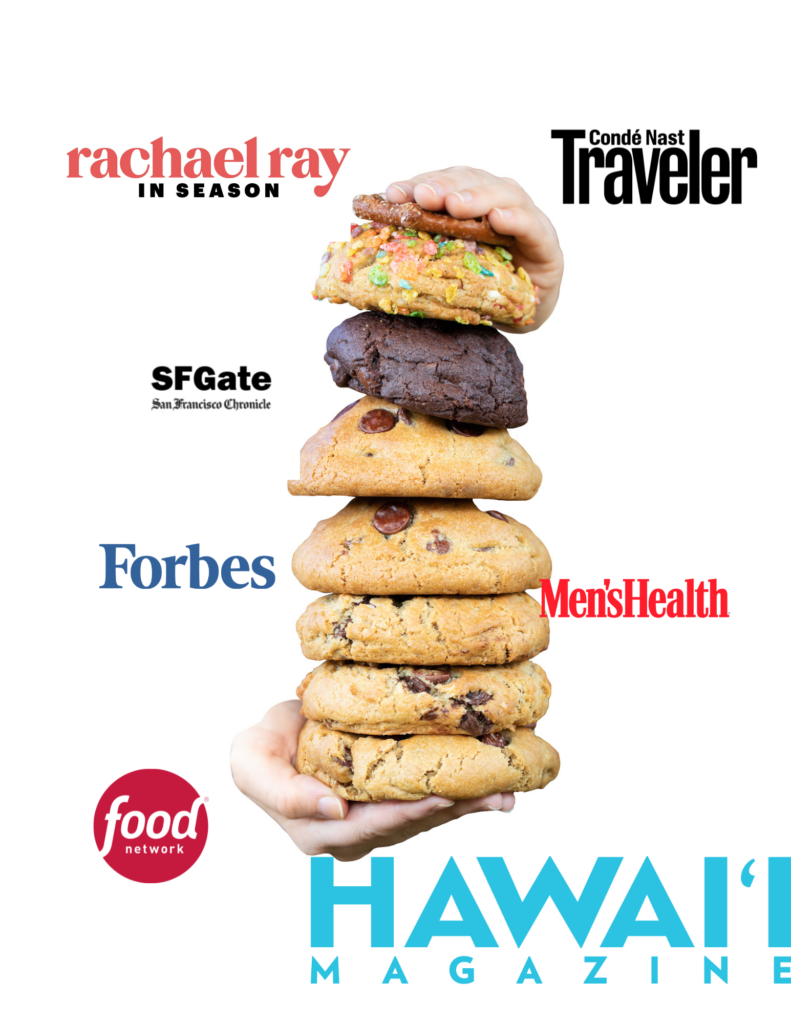 What makes your product unique?
There are many cookie companies around but we try to stand out by both the shear massive size of our product, which is about 6oz in weight and 4 inch diameter. We also use as many locally sourced ingredients as we can. Hawaii is home to so much beautiful agriculture that we love to use in our creative combinations.
How do you package your products and what ClearBagsⓇ products do you use?
We have used the cupcake die cut handle bags for gifts. We wrap the cupcake insert with decorative paper, fill the bag and the seal with the closure. People like the handle. We also use the smaller bags for storing and organizing odds and ends in our bakery that we need to be able to see at a glance.
We have had our custom bags printed with ClearBags and now looking at their new artisan paper box sets for our shortbread cookies.
There are many creative ways you can take a basic clear item and dress it up with your branding. The possibilities are endless and very reasonably priced. ClearBags were one of the few companies that allowed us to have packages sent in USPS flat rate boxes to Hawaii helping get the price down. Shipping to Hawaii through other services were sometimes twice the price.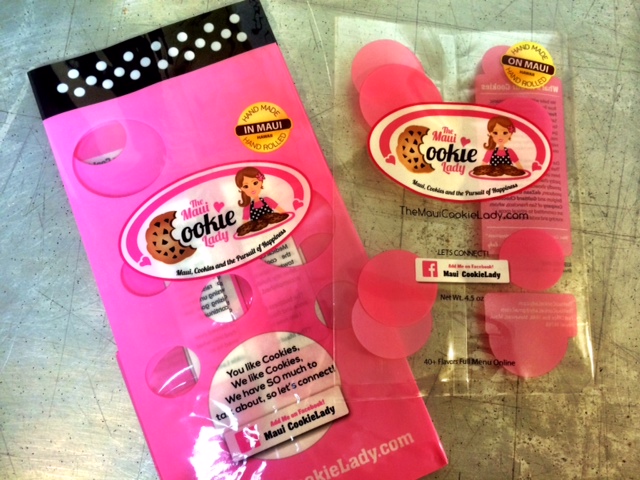 Where do you sell your products?
We sell at our retail shop in Historic Makawao Town which is about 1500 hundred feet up Haleakalā, Maui's East Volcano.
How long have you been working with ClearBags and how does ClearBags help you succeed?
We have worked with ClearBags for 8 years now and it was the first custom packaging we ever had done. The minimums were lower than many other packaging companies. ClearBags is still our first go to when we are experimenting with new food items. I have found many of their packing is universal and can be used for different products. My favorite is all their crystal clear packaging. It helps make for a clean and sharp presentation. I like being able to search by size. It make maneuvering through the vast world of packaging less overwhelming.
What one piece of packaging advice would you give to other business owners?
Have as many people as possible proof read the packaging. We have had grammar and spelling errors on many items. On our last custom packaging we made a donation to a local middle school English teacher to get a final proof read on the bag.
How can people connect with you?
Facebook: The Maui Cookie Lady
Instagram: @mauicookielady
On your next tropical vacation to Maui.
We hope to see you one day on Maui!