National Chocolate Chip Cookie Day!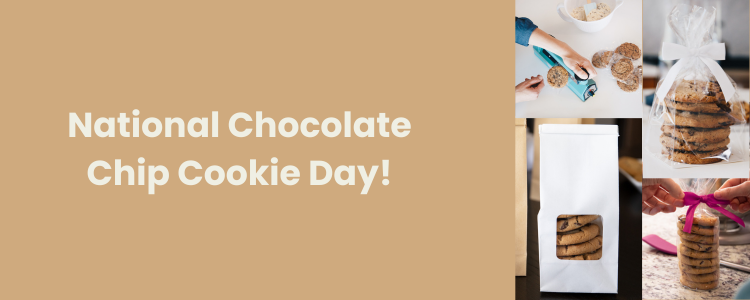 Raise your glasses of milk, August 4th is National Chocolate Chip Cookie Day! Whether you like them chewy or crispy, today's the day to celebrate.
Chocolate Chip Cookies were created in the late 1930s by Ruth Wakefield. She famously ran the Toll House restaurant and came up with the idea when she decided to try adding pieces of a chocolate bar into her cookies. Instead of mixing smoothly into the batter, the chocolate pieces made delectable chunks of chocolate. Now, they're a staple in many homes!
We wanted to share some of our favorite ways to package these delicious cookies. With options to pack a single cookie for snacks, wedding favors, and events or multiple cookies for gifting, markets, and holidays, you're sure to find the perfect packaging to share these delicious, round treats!
Single Cookie Packaging Options
Single Cookies for wedding favors, events, samples, and more can be packaged in a variety of options. Our favorites include:
Flap Seal Bags
Flap Seal Bags are another great option for packaging single cookies. These bags come with an adhesive strip, making them an easy packaging solution. They are available in clear in a variety of sizes. Additionally, there are frosted options, as well as frosted with dots, and frosted with hearts in select sizes. These bags are beautiful and easy to use!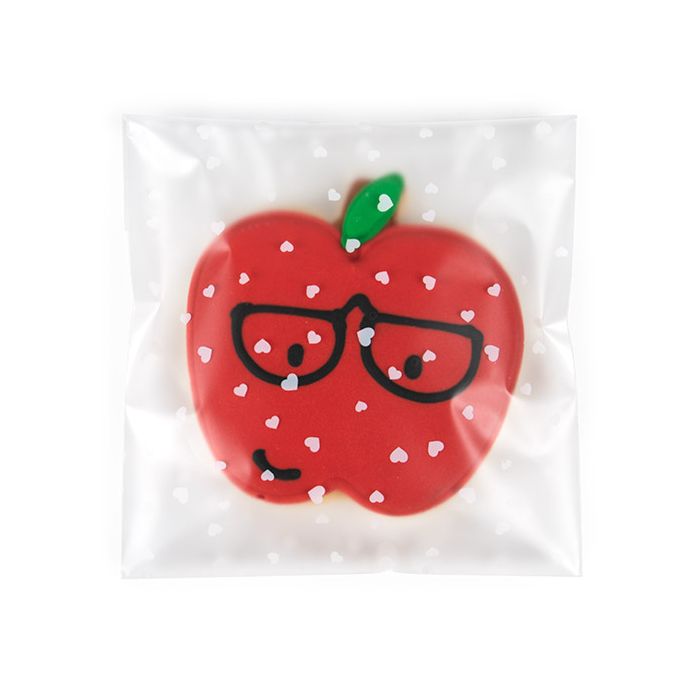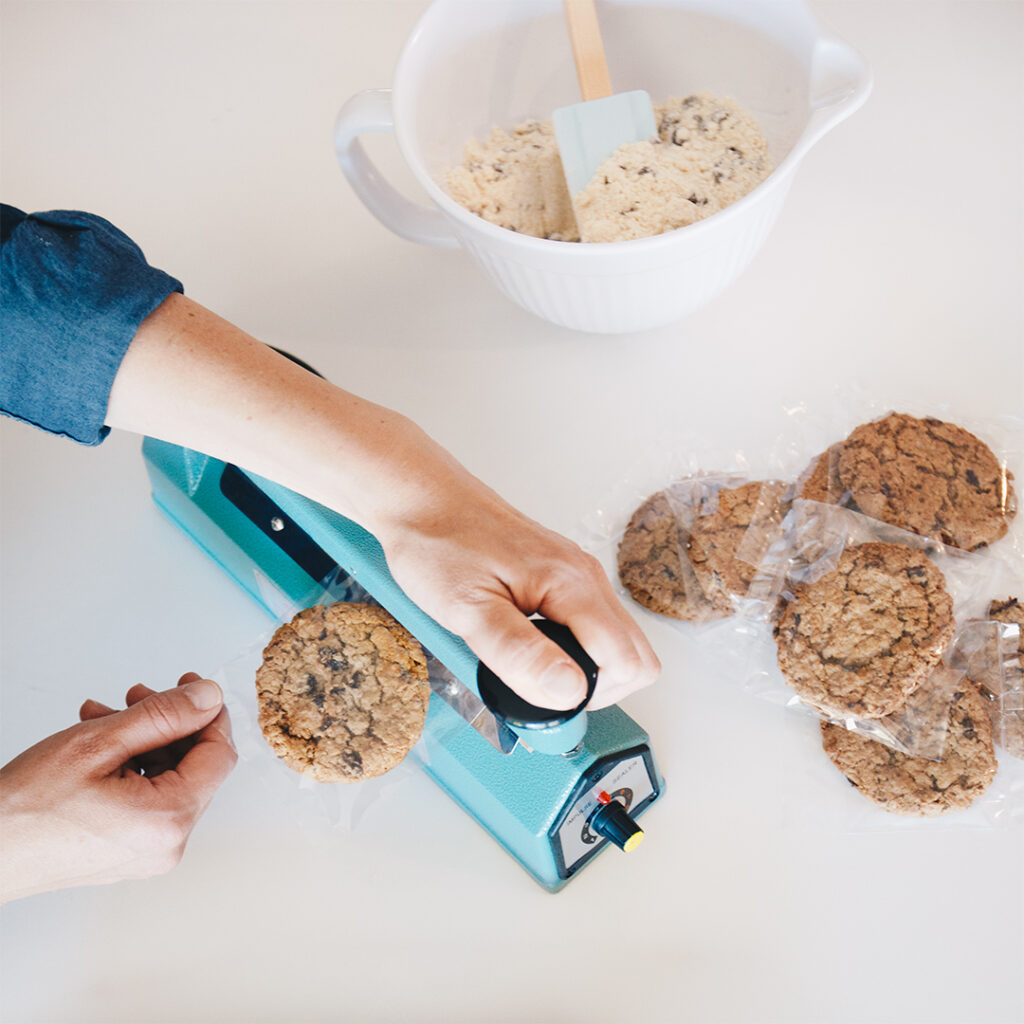 Heat Seal Bags
Heat Seal Bags are perfect for keeping single cookies fresh. Using a stHeat Seal Bags are perfect for keeping single cookies fresh. Using a standard heat sealer (sold separately), each bag can be closed with a tamper-resistant closure, ensuring freshness while also protecting cookies from hands and germs for markets or favor baskets.
Heat Seal Bags are available in clear or colored options (including holographic), making them perfect for any event!
Multiple Cookie Packaging Options
Who doesn't love homemade cookies? Be sure to share some delicious chocolate chip cookies as gifts, thank you presents, at markets, or during holidays! With many different options available, you can find packaging for all your gifting needs.
Gusset bags are designed with a little extra room for larger, bulkier items or COOKIES!
Flat Bottom Gusset Bags come with or without a paper insert. These bags can stand on their own when filled, making them perfect for display. The bags come open ended for easy filling but can be closed with a pre-tied bow, ribbon, or folded down and secured with a sticker. Available in a clear, frosted, or iridescent finish, you can easily package mini or extra large cookies!
Similar to Flat Bottom Gusset Bags, Round Bottom Gusset Bags are great for a stack of cookies. With a paper insert for stability, the round shape gives a sleeve-like look to your cookies for an added "custom looking" touch. These round-bottomed bags are available in clear, frosted, or iridescent and come in three different sizes to accommodate all cookie sizes.
For a classic, classy look, Tin Tie Bags are the perfect choice! These bags come with a box bottom, meaning they'll stand on their own. They also feature a poly vapor lining and some options come with a clear product window. To seal them, simply fold down the top and use the attached tin ties.
Available in either kraft or white kraft, with or without a window, and in 2 different sizes, these bags are ideal for markets, gifting, and any other occasion!
Boxes
For special occasions or gifts, Decorative Top Boxes provide an elevated packaging look to classic chocolate chip cookies or yummy treats like these cookie sandwiches!
For small stacks of cookies, paper boxes can be the perfect pick-me-up gift as a thank you or quick treat.
So this National Chocolate Chip Cookie Day, share some classic cookies! We love seeing how YOU use ClearBags packaging. Be sure to tag us on Social Media!
Instagram: @ ClearBags
Facebook: ClearBags