Featured Customer: Hanna-Lee's Luxe Sugar Co.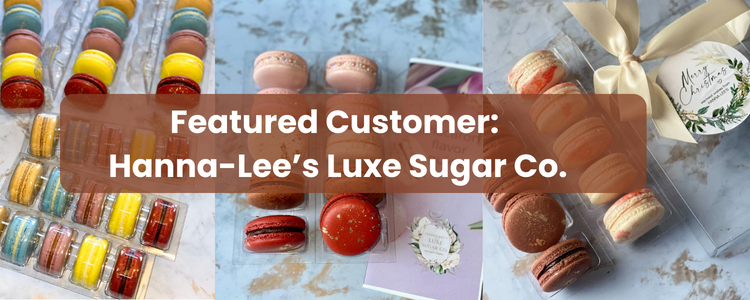 Tell us a little about your company:
Named after my first daughter, Hanna-Lee's is a dessert studio centrally located in Omaha, Nebraska. It is a French-inspired online store that serves elegantly-made classics with a modern twist. Operating under Nebraska's cottage law, Hanna-Lee's provides the city's only luxury cottage bakery. We specialize in hand-crafted French macarons, floral dessert bouquets, custom gifts and towers. Our treats have a unique taste with a Caribbean flair, and a menu curated from pure nostalgia— something that cannot be replicated in any other bakery.
What makes your product unique?
I believe in the 'farm-to-table' philosophy and using pure, organic ingredients. There is much pride in the ability to incorporate flavors from my island home, Saint Lucia. Sharing flavors such as mango-passion with the mid-western community is an absolute joy and stands at the forefront of what makes our studio so unique.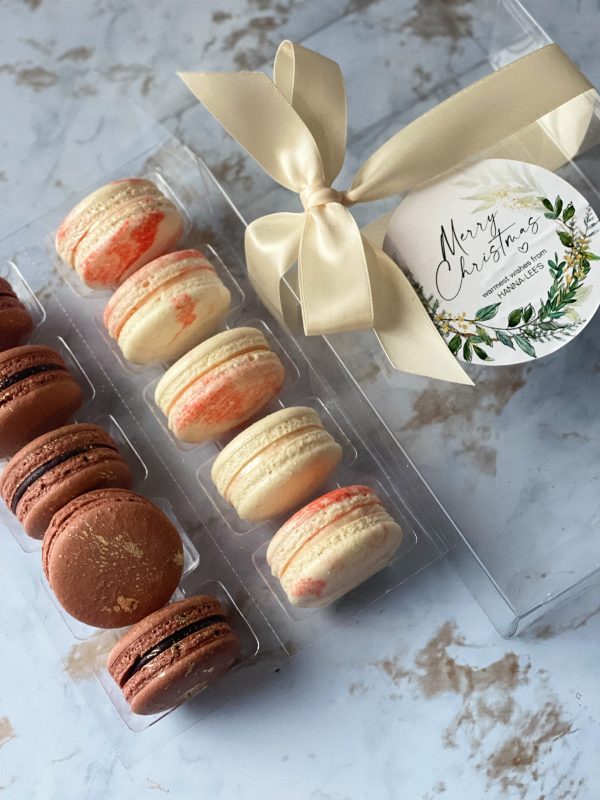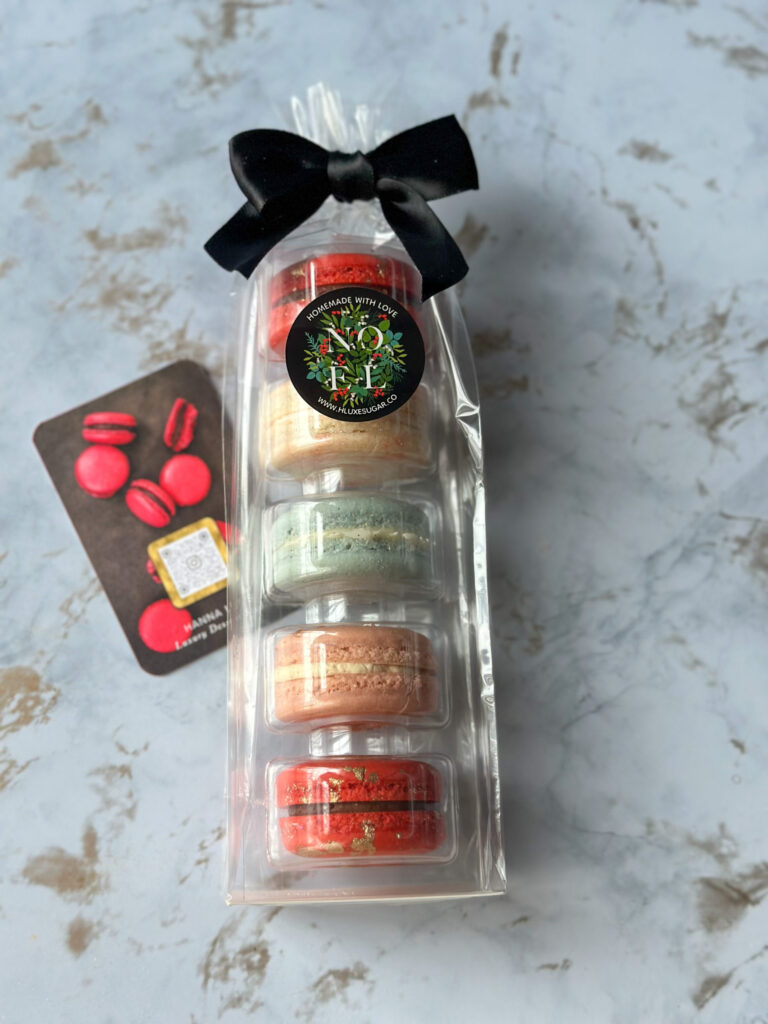 How do you package your products and what ClearBagsⓇ products do you use?
For my French macarons, I typically use:
2 piece French macaron box set MBS6
5 piece French macaron box set MBS1
10 piece French macaron box set MBS2
15 piece French macaron box set MBS3
20 piece French macaron box set MBS4
Clear flat-bottomed gusset treat bags FGPBH17
For individual cupcake favors:
Single cupcake box set CBS56
Where do you sell your products?
On my online website, https://hluxesugar.co/, customers have the choice of local pickup or delivery.
How long have you been working with ClearBags and how does ClearBags help you succeed?
ClearBags sets me apart from other local bakeries simply because of how bespoke and seamless the packaging fits with my brand. Their products exude luxury, which is exactly why I've used ClearBags since the first day of operation. Opting for their packaging solutions was an easy choice, and I remain confident and pleased with that decision.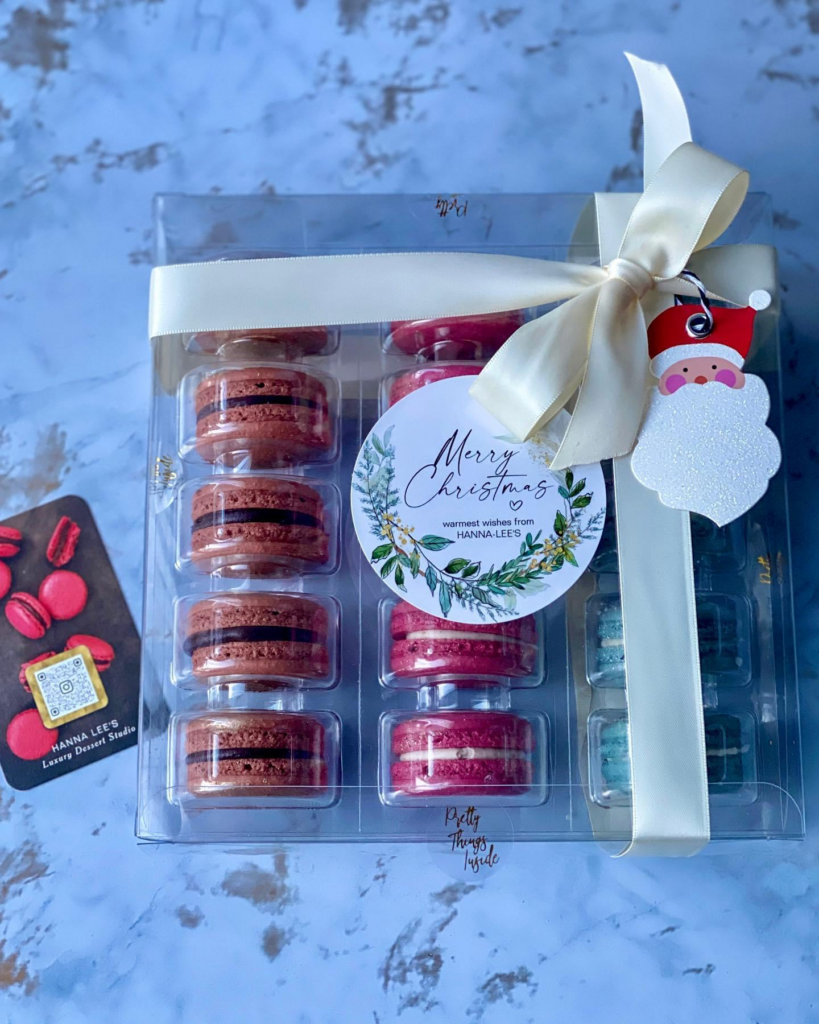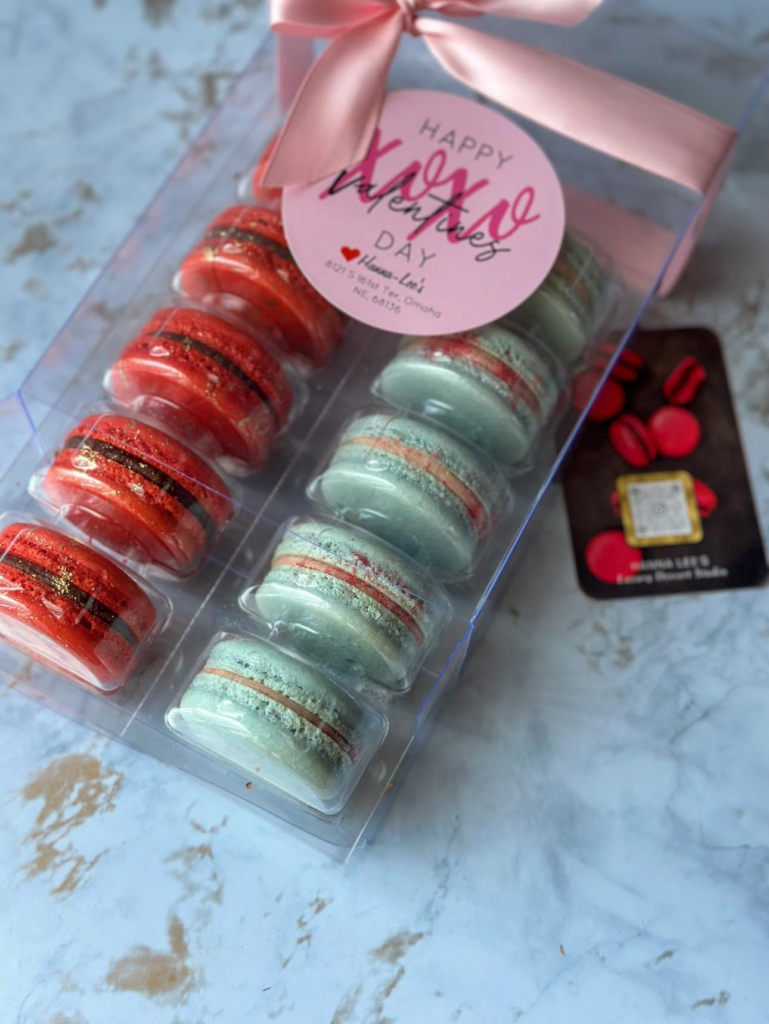 What one piece of packaging advice would you give to other business owners?
Always put your best foot forward and choose companies that create packaging options that will highlight your work at its best.