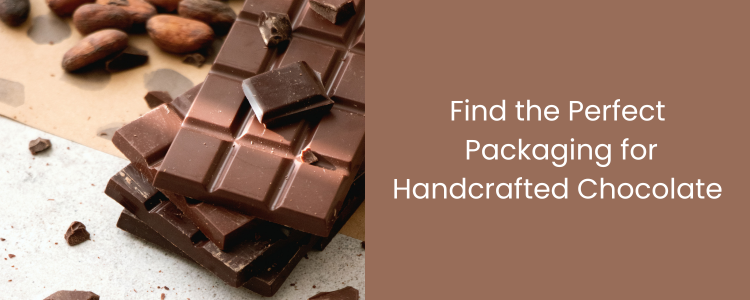 The history of chocolate dates back more than 2,500 years starting with the Aztecs. They believed their god of wisdom, Quetzalcoatl, gave it to them as a gift and they used cacao as a form of currency- trading it for goods and services. Chocolate started as a "bitter" tasting food before turning sweet with added sugar in 16th Century Europe. Today, it's known as a sweet treat and comes in thousands of varieties (white, milk, semi-sweet, dark, etc.). Chocolate can be handcrafted into truffles, specialty bars with add-ins such as berries or even edible gold, or used as a delicious coating for sandwich cookies, apples, and more!
Today, we wanted to share some of our customer-favorite packaging for homemade chocolate!
Available in both square and round cavity options, each set comes with a thermoform tray and a clear snap-on lid. These clear boxes were designed specifically for truffles, chocolates, dipped cookies, cake pop bites, mixed candy assortments, and more! For an extra finishing touch, use slip covers (available in Kraft or Clear) and add your own stickers, labels, or stamps. These boxes are perfect for gifting, party or wedding favors, thank yous, or for selling your mouthwatering chocolate creations at local farmer's markets.
These specially-designed truffle and candy boxes come with an insert to make loading and removing your chocolates a breeze! Crystal clear to showcase and protect your product, these sets are available in a variety of sizes making them perfect for a pair or a whole set of tasty chocolate goodies! Stretch loops are a great way easily dress up these boxes!
Showcase handcrafted chocolates with our two-piece Artisan Candy Boxes! These sets are available with Clear, Kraft, Black Kraft, and White outer boxes and options with 4, 6, 8, or 12 cavities in either square, round, or heart shapes. The thermoform trays can withstand temperatures up to 149 degrees Fahrenheit so you can easily pour melted chocolate directly into the trays. Personalize these box sets with ribbons and bows or labels!
Nested Box Sets
For a unique way to package chocolate treats are with Nested Box Sets! These tower sets take candy and gift packaging to new levels. You can mix and match different varieties to create a candy tower or themed gift set. With smaller boxes that "nest" inside a larger outer box, you can showcase different flavors or creations in a beautiful set!
Perfect for one decadent truffle, decorative boxes turn a chocolatey treat into an elevated wedding or shower favor. Available in a crystal clear or a frosted semi-transparent option, these mini boxes are sturdy and eye catching!
Beautiful packaging can help enhance your product and showcase your delicious chocolate creations!