Featured Customer: Dportsweets
If you've been following us on Instagram, then these images must look familiar to you. Meet the creator of some of our most adorable cookies and treats that we share, Dportsweets turns desserts into works of art with their unique frosting illustrations and extravagant decorations. See how Hellen uses her mastery of treats to wow her community both in-person and online as we highlight this month's featured customer.

Tell us a little about your company:
We are a licensed Home Bakery located in Los Angeles, CA. We specialize in beautiful custom-made desserts (Macarons, sugar cookies, cakes, cake pops, cupcakes, and more). We are proud to be a small business as we see every order as an opportunity to explore new flavors, designs and most importantly be part of celebrations.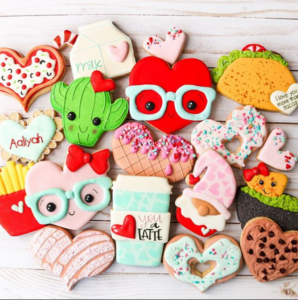 What makes your product unique? 
We are primarily known for our designs, flavors, and aesthetics. Clients love our colorful macarons, attention to detail, flavors, and packaging. We are extremely grateful to have custom orders as each one of them is an opportunity to add our own twist and make one of a kind desserts made specifically for our clients.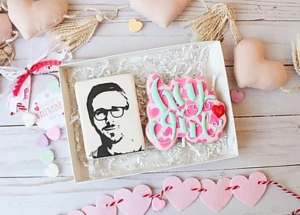 How do you package your products and what ClearBagsⓇ products do you use?
I use a combination of packaging for my cookies and macarons. Our goal is to use the boxes for multiple products, for example the CBS56 4x4x4 box is great for single cupcakes but I also repurpose the box to fit 12 macarons or a single hot chocolate bomb. They make super cute gift boxes.
Other products I truly LOVE and use for holiday sales and pop up events:
Where do you sell your products?
My products are sold directly to customers, at pop-ups or online/ social media.
How long have you been working with ClearBags and how does ClearBags help you succeed?
I have been using ClearBags since I sold my first batch of macarons and cookies(May 2018). They have been great to work with: great prices, super fast and reliable shipping, and awesome customer service. I just love how I can always order samples directly from ClearBags at no cost. We always request sample boxes to make sure the product ties in with the packaging.
What one piece of packaging advice would you give to other business owners?
Packaging is a reflection of your business, having top notch beautiful packaging that aligns with your aesthetics and brand is very important. We want packaging to be part of our customer's experience. Our customers love it and we spend a lot of time in R&D packaging.
How can people connect with you?
Instagram: @dportsweets
Facebook: dportsweets
Website: www.dportsweets.com