Featured Customer: The Resident Chef
Tell us a little about your company:
We are a couple of foodies, helping you become The Resident Chef of your home.
Food is the ultimate product we consume in our lives. It creates memories and brings joy to both those who eat it and those who make it.
How do we help you? By hand crafting gourmet mixes that are easy to use and require a few simple ingredients and not a lot of time for you to prepare. Our products include soups, casseroles, savory dips, dessert and pie mixes, drink mixes, and seasonings for meat, pretzels and crackers.
What makes your product unique?
We focus on using quality ingredients, crafted by hand, using recipes that we create in our own facility. We have a vast amount of exposure to both domestic and international flavor profiles and share not only our favorites, but also create and share products that are requested by our customer base.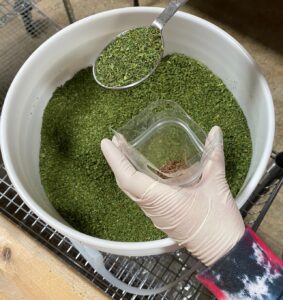 How do you package your products and what ClearBagsⓇ products do you use?
ClearBags is our go to supplier for most of our packaging needs. We utilize 2 mil and 4 mil zip bags, as well as barrier bags. Our outer pack consists of three sizes of the side hanger pillow boxes and two sizes of pop up boxes. We use zipper gusseted packages for some of our limited time offerings, and test marketing.
Where do you sell your products?
We sell our products to various boutiques, florists, specialty stores across the USA, and some international locations. We have an online presence and will sell directly to consumers. Our objective is to stay out of the larger chain stores.
How long have you been working with ClearBags and how does ClearBags help you succeed?
We started with ClearBags day one. Katie (Senior Industry Account Representative) and team do a great job of working with us and helping us secure our needs. She is very open and collaborative. We work off forecasts and plans, and she works to insure the packaging we use is available when we need it.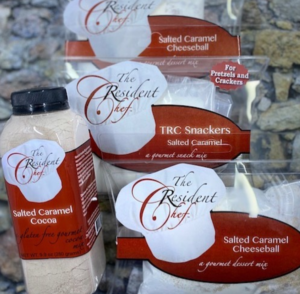 What one piece of packaging advice would you give to other business owners?
Your packaging is the first impression you make with your customer. Make sure that you work with a company that gives you the "Wow" factor from a product presentation and that is a reliable supply partner.
How can people connect with you?
Our website: www.theresidentchef.com
Facebook: TheResidentChef
Instagram: theresidentchef