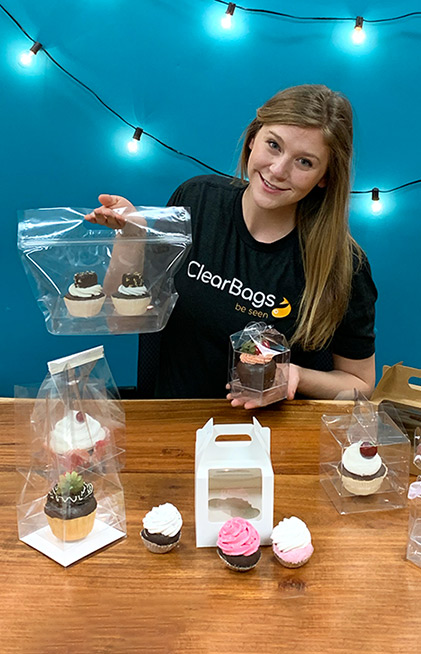 We're so excited to show our food safe Cupcake Packaging on IGTV this week. Watch our video here. Our Cupcake Bags come in many sizes. The first two sizes we show are for traditional sized cupcakes. We show a taller bag for more extravagant and taller cupcakes (CBG4XL), and a shorter bag for smaller and simpler cupcakes (CBG1). All cupcake sets come with sturdy, clear inserts, and we offer paper and plastic bottom options. Accessories like our Adhesive Tin Ties (TTA4WH item featured) seal the bags, and make them reusable as well.

We also have a Carrying Style Bag, which has a resealable zipper, a die cut handle for easy carrying, and plastic inserts. They come in various sizes including a two cupcake version and a four cupcake version (CZHB3 and CZHB2 featured).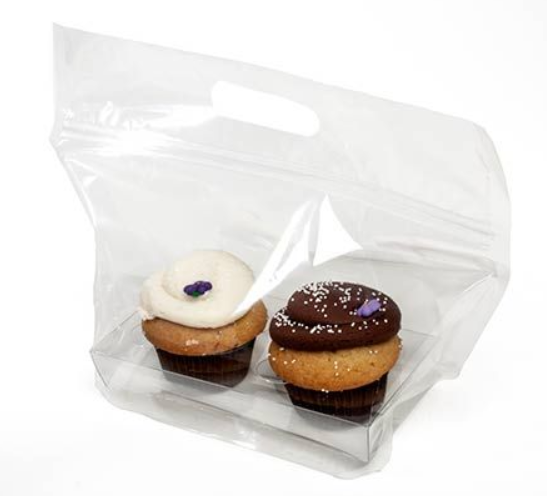 Next among our cupcake packaging are our Cupcake Boxes, which come in many different styles, including both Twist Top and Flower Top Boxes. Our Flower Top Boxes are held together by a ribbon (or anything else you can dream up), but our Twist Top Boxes hold together perfectly without any accessories needed (Twist Top item CBS238, Flower Top item CBS212).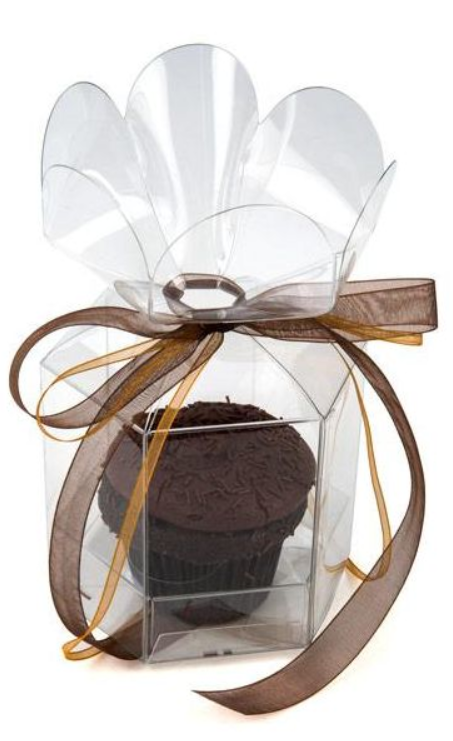 We also offer boxes with die cut handles and inserts that come in plastic, white paper, Kraft and double versions (white single cupcake, CBS57W, plastic single cupcake, CBS57, and kraft single cupcake, CBS57K).  For the double box versions of each of these, see CBS173W, CBS173, and CBS173K. If you really want to go big, our last featured box is a durable, plastic, four cupcake box with plastic inserts (CBS177). For more information on cupcake packaging or tips on how to use our products, be sure to check out our IGTV and blogs!