Featured Customer: Mika Harmony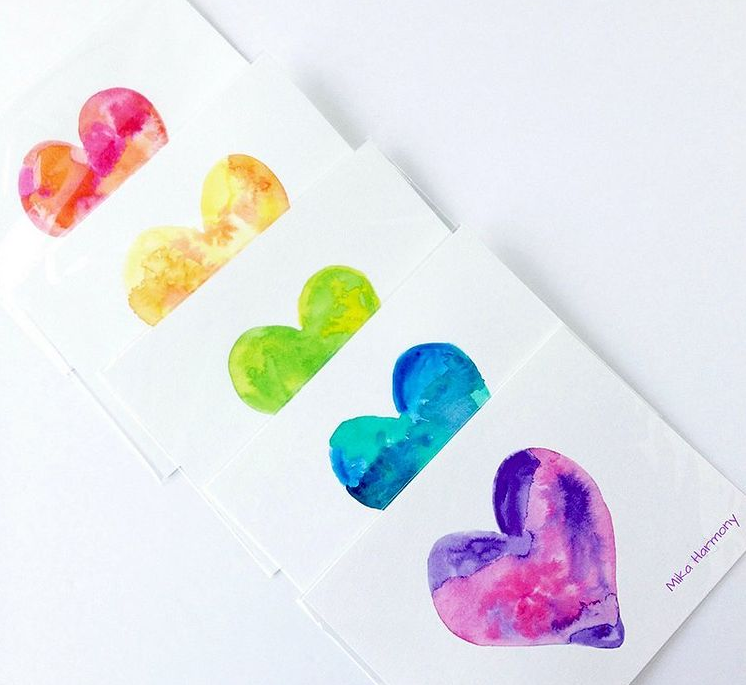 Tell us a little about your company:
I am a self-taught watercolorist. My designs are inspired by the lush, tropical beauty of the Hawaiian Islands. Growing up on the island of Maui allowed me the opportunity to learn so much about the ocean and it's precious creatures and the flowers and fruits growing around me. I thought I would be a marine biologist or a veterinarian, but I couldn't seem to put down my paints and pens.
I didn't realize just how lucky I was having grown up in Hawai'i until I moved away and missed it so much. I wanted to share the beauty and special spirit of Hawai'i with all, so I decided to create art that brings happy, tropical colors and a smile to your day so you too can experience the special Aloha spirit of Hawai'i.
I have a line of original art and products that I create from my original watercolors. I love painting in vibrant, happy colors. I love all things ocean and nature and often paint seahorse, hibiscus, hummingbirds, monstera leaves and pineapples. I create stickers, pins, positive affirmations, greeting cards, ornaments, jewelry and art prints to sell in my online shop.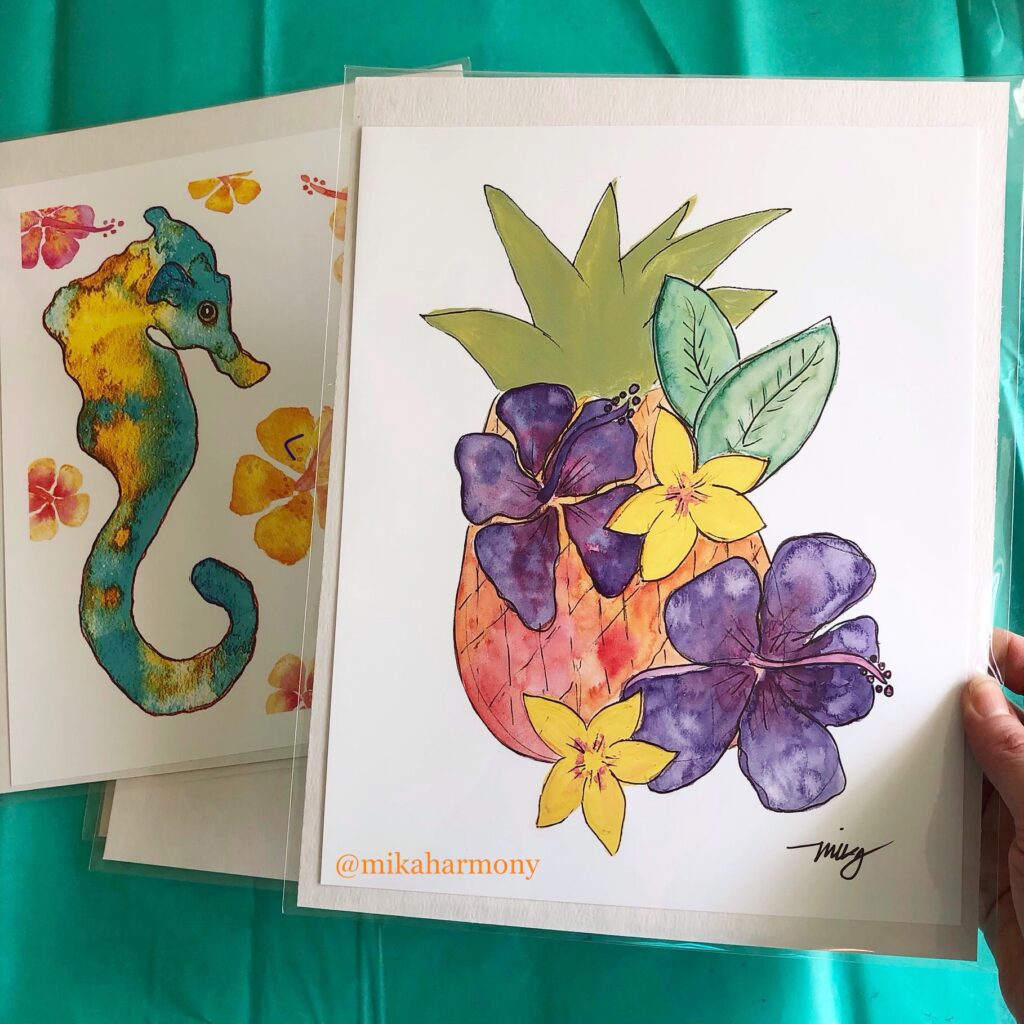 What makes your product unique?
I paint art with Aloha. I create art with a happy spirit, to ensure each piece has a bit of joy in it. All of my orders are wrapped with special touches, such as hand painted personalized bookmarks and little extras to make it feel like you are unwrapping a gift just for you. My designs are whimsical and bring the beauty of Hawai'i to your home. I also offer a free birthday club for my newsletter subscribers and I hand paint a card for your bday + send you a special email ahead of your special day (I LOVE birthdays!) 🙂
To subscribe to the newsletter, click here.
How do you package your products and what ClearBagsⓇ products do you use?
I package my art prints, pins, stickers, ornaments and greeting cards in ClearBags Eco line of bags. I love using the protective closure style. I had been using the Crystal Clear line for years, and was so happy to learn of the eco-friendly compostable option of packaging from ClearBags.
So much of what I do in my art is about celebrating nature and the world around us; so to be able to have a packaging product that furthers my mission of protecting our land is just perfect. I also donate a portion of my proceeds to environmental and animal non-profits, and this is just a great compliment to furthering my mission of paying it forward and helping others.
Where do you sell your products?
I sell my artwork online at my website www.mikaharmony.com , look for the SHOP tab!
You can also find me at Aloha on Main/Ventura and Hui No'eau/Maui.
If you are interested in carrying my products, I love connecting with retailers and selling wholesale that share my love of vibrant, happy colors, and sharing positivity.
How long have you been working with ClearBags and how does ClearBags help you succeed?
I have been working with ClearBags for approximately 7 years. When I first started out as an artist 7 years ago, I didn't even know where to start. So I started with packaging. I knew I wanted to have a polished, professional look. I researched what other artist's did and also asked my mom (a fellow artist, Christina Altfeld). I envied the look of her packaging of art, so she recommended ClearBags to me.
I always know when I package customer's orders or fulfill a wholesale order, the artwork/products will look tidy, professional and special.
I was so confident in the professional presentation of ClearBags Eco bags, that when I was the featured artist at the Teen Choice Awards 2019 Celebrity Gifting Suite, I exclusively used ClearBags to wrap all of my notecards, stickers and magnet gift packs using the Clear Bags Eco line. (and I later was selected as the featured artist at the NY Comic Con 2019 Celebrity Gifting Suite, and used ClearBags ECO line for that gift pack as well!)
Link here for the Teen Choice Awards 2019 Gifting Suite info:
Link to NY Comic Con 2019 Celebrity Gifting Suite:
What one piece of packaging advice would you give to other business owners?
Research and study. Try a package and see if it works for you. Buy a small quantity and start there. I also try to use a size of packaging that works for more than 1 product; so my 5×7 prints and my pins can both be packaged in the same ClearBags Eco bag size.
How can people connect with you?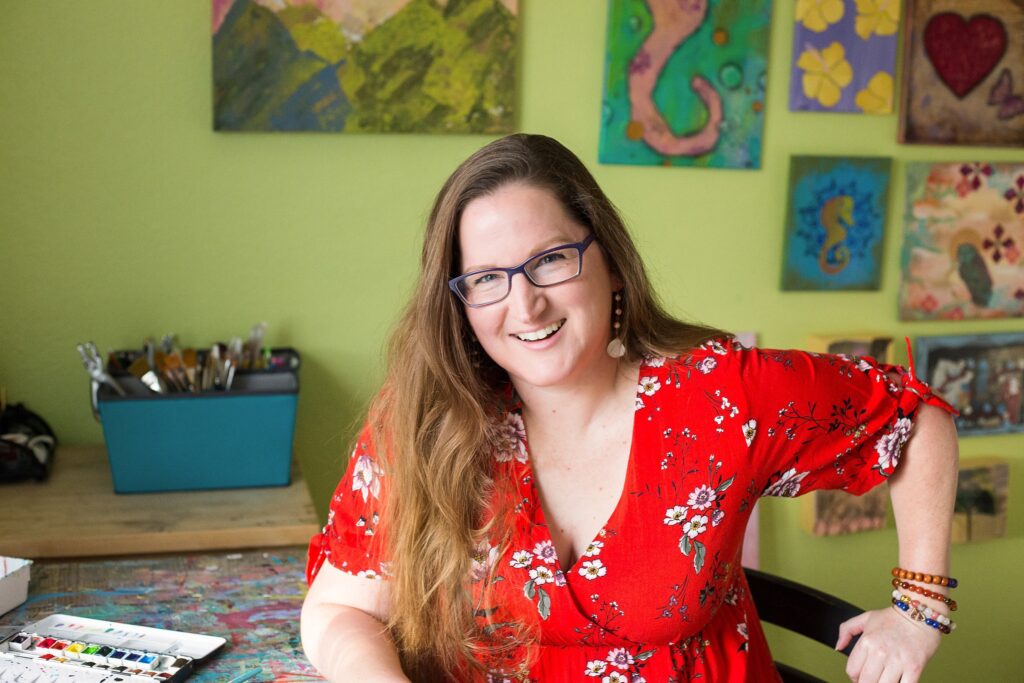 Greatest way to connect is via my newsletter: www.bit.ly/AlohaArtNewsletter
You can also find me hanging out online here:
Instagram @mikaharmony
Facebook @Mika.Harmony
Pinterest @mikaharmony
Twitter @MikaHarmony_Art
Website: www.mikaharmony.com
Special Offer for ClearBags Customers:
Please use promo code AlohaClearBags at checkout to take 10% off your order.