Valentine's Day DIY: How to Package Chocolate Covered Strawberries
Valentine's Day is just around the corner and what better way to celebrate love than with Chocolate Covered Strawberries? Whether gifting them to your sweetheart, friends, or family, chocolate covered strawberries can be the perfect gift. Here at ClearBags, we have a variety of packaging options to make your strawberries stand out and get your Valentine's heart fluttering.
(Strawberries pictured average 2" in size)
Crystal Clear Boxes
These crystal clear boxes are perfect for packaging because they really let the strawberries shine!
Pictured: FPLB179 (4 pack) and FPLB178 (8 pack)
You can use different colored fillers, candy, or cupcake liners on the bottom of the boxes to add color and patterns. The outside can be decorated with Vinyl Stretch Loops, ribbons, printed labels, stickers, handwritten notes, and more!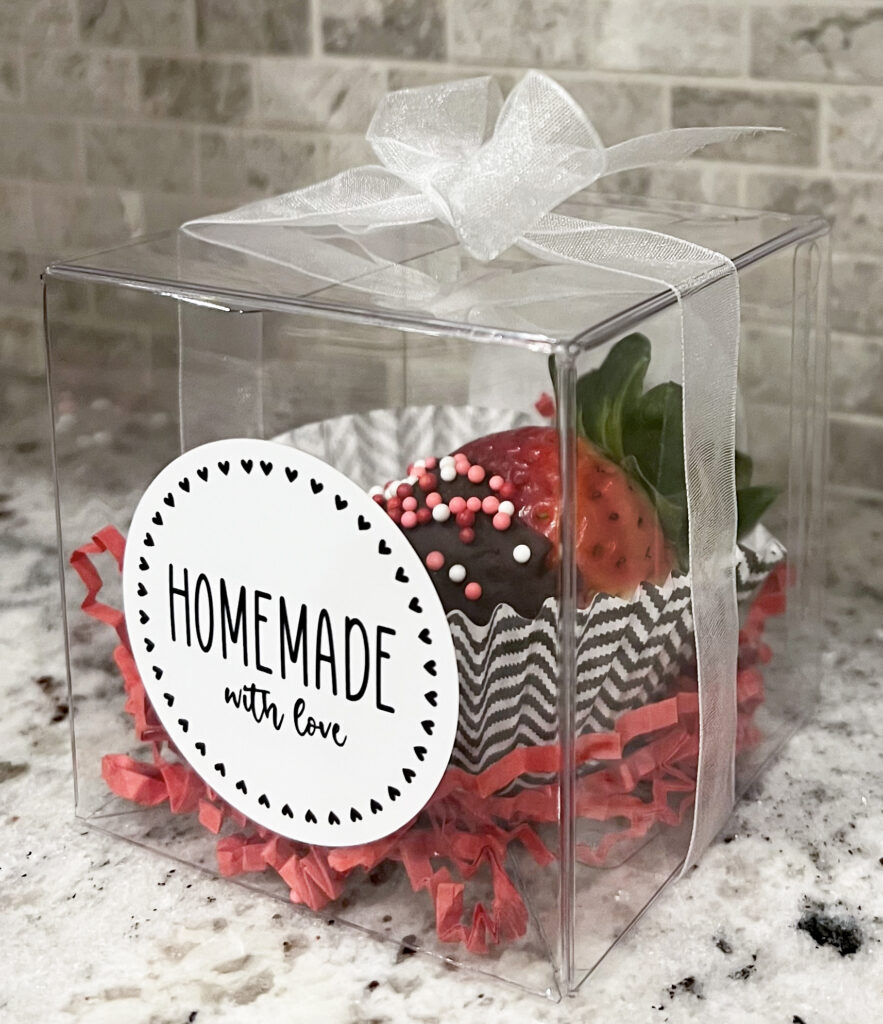 Pictured: PLB58 (single strawberry box) and LS2HML (printed label) | PLB173 (6 pack)
Each box easily snaps into place for quick assembly and opens at the top so you can easily place and arrange your strawberries without worrying about smudging chocolate or intricate designs.
Ornate Boxes
For a little extra decoration, consider using ornate boxes. These boxes come in various shapes, sizes, and colors. Ornate boxes are available in clear, frosted, kraft, black, and white options. With so many different boxes to choose from, you can find a perfect way to display your strawberries.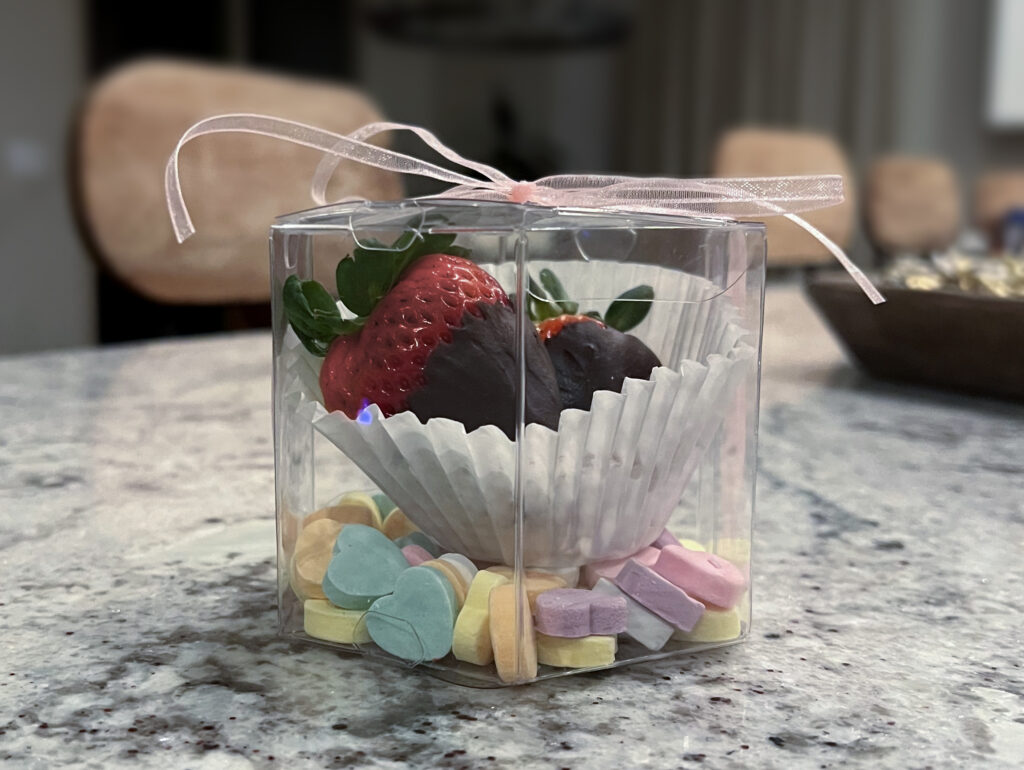 Pictured: FS352 (hexagon box) | FS181 (flower top box) | WGWG57 (white takeout box with window)
Nested Boxes
Our nested box sets are another creative way to package chocolate covered strawberries. Fill each inner box with a strawberry or some candy for a fun and unique way to deliver some sweets even Cupid would fall in love with!
Pictured: NBS6 (nested box set)
Bags
Our crystal clear bags are perfect for showing off your berries and make packaging easy. Flap Seal Bags work great for single strawberries and our Flat Bottom Gusset Bags come with or without a paper insert to ensure these chocolate dipped sweets are kept upright and ready to be gifted to your Valentine.
Pictured: FGPB8 (flat bottom gusset bag with paper insert) and LS1HHMLH
Celebrate love this Valentine's Day with perfectly packaged Chocolate Dipped Strawberries! Show us how you packaged your strawberries in the comments or tag us on social media.