Featured Customer: Breckenridge Coffee Roasters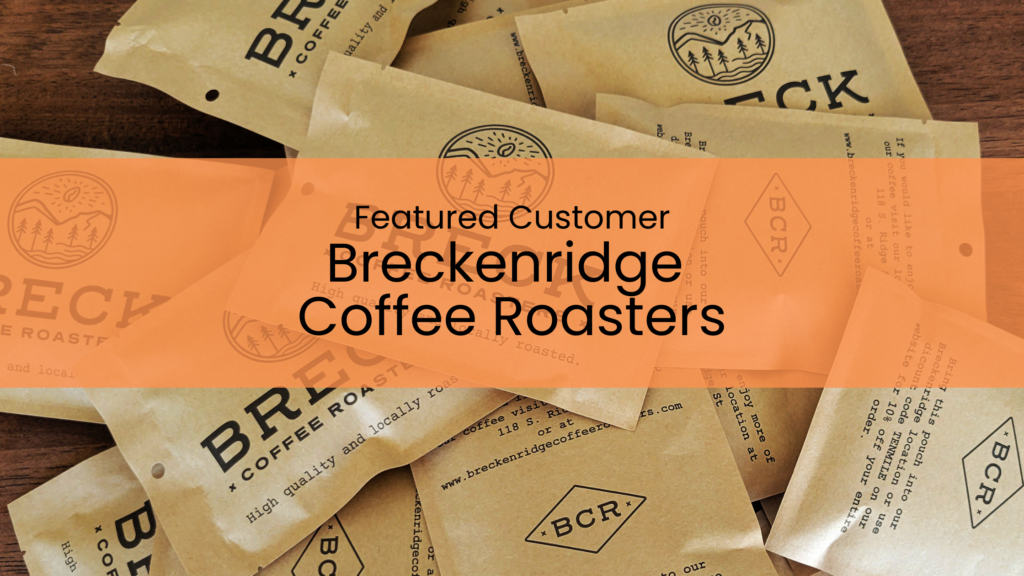 Tell us a little about your company:
Breck Coffee Roasters is a small wholesale company that provides freshly roasted coffee to our local communities. We roast high quality coffee while remaining socially and environmentally sustainable. We work hard, but play harder in our beautiful mountain town.
What makes your product unique?
Our coffee is roasted daily, in-house (the coffee you buy at the grocery store has been roasted months and sometimes even up to a year ago)
– Environmentally conscious with waste and product
– We support local communities
– High grade coffee beans roasted at high elevation (9,600′ above seal level) enhancing overall taste and experience.
How do you package your products and what ClearBagsⓇ products do you use?
We use the custom printed 2 ounce bags/pouches for ground coffee. We then sell the product to local hotels and Airbnb's to be placed in their rooms and houses.
Where do you sell your products?
We sell our products to hotels, cafes, restaurants, retail stores, Airbnb's and much more. We also have a retail store where more specialty coffee can be bought at Breckenridgecoffeeroasters.com
How long have you been working with ClearBags and how does ClearBags help you succeed?
We have been working with ClearBags for 3 to 4 years now. They provide us with smaller coffee packaging which gives our customers more options.
What one piece of packaging advice would you give to other business owners?
Our packaging advice would be to find a high quality and reliable company and stick with them.
How can people connect with you?
Email: [email protected]
Online: Breck-Coffee-Roasters.myshopify.com
Instagram: @breckcoffee