Featured Customer: Of the Earth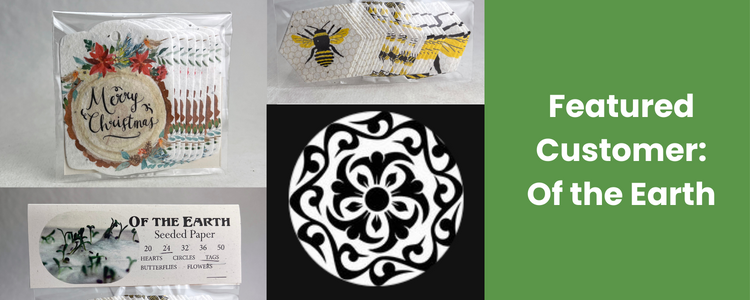 Tell us a little about your company:
We make paper by hand and embed it with wildflower seeds. We use these as event favors for memorials, wedding showers, corporate events or promotions.
What makes your product unique?
With over 27 years of experience we have an unrivaled collection of proprietary products and an unmatched eco-friendly company business model which results in zero garbage collection services at our facility for the last eight years.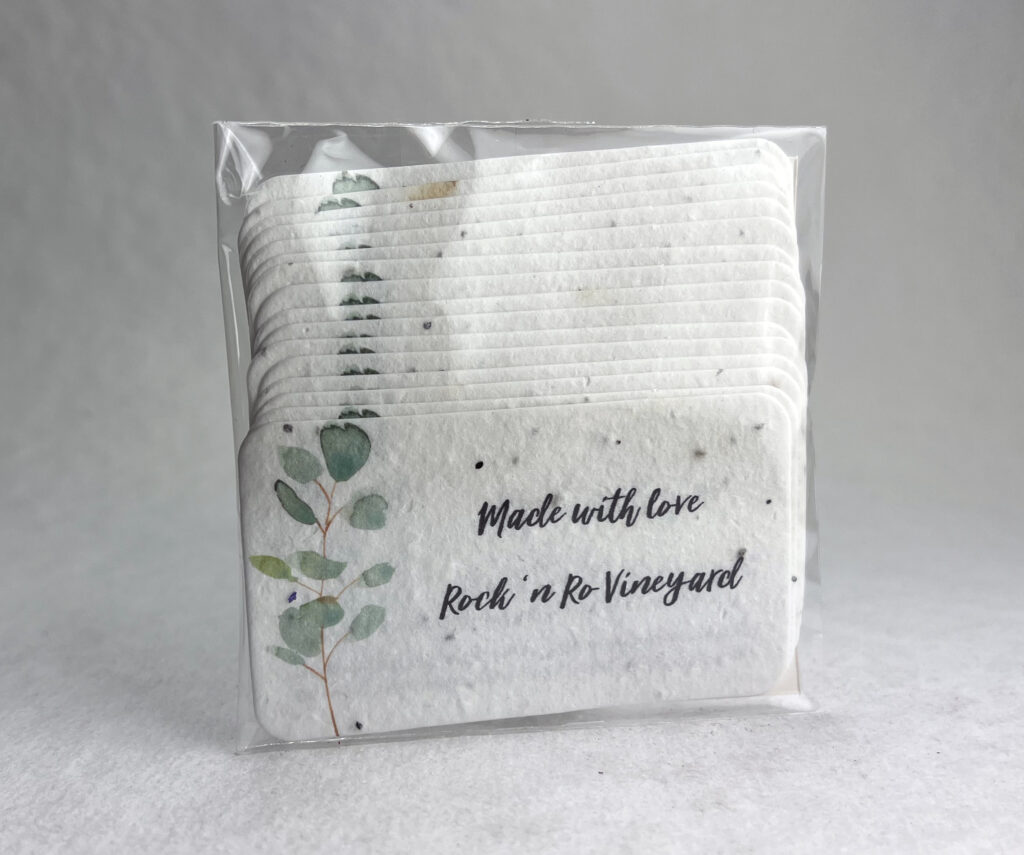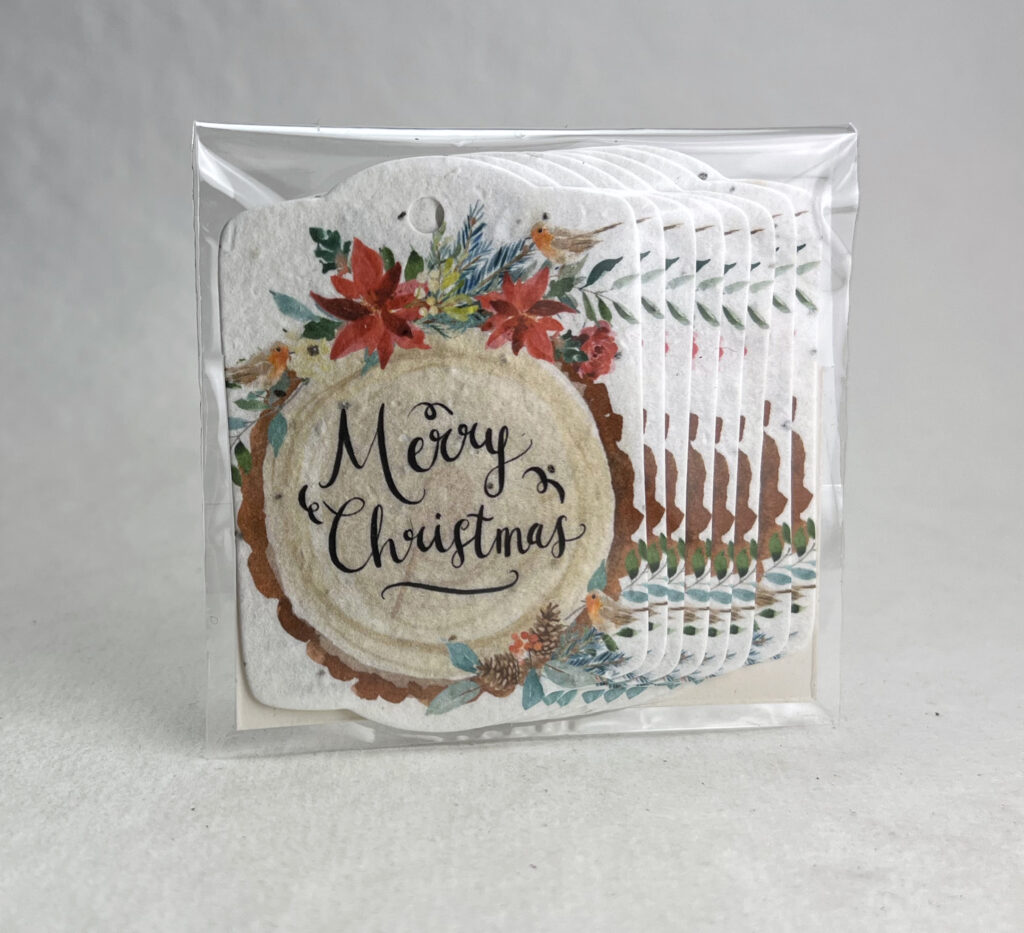 How do you package your products and what ClearBagsⓇ products do you use?
We use ClearBags products to hold all of our retail and wholesale USA made paper products. We love that with our product packaging we know that the product will generate oxygen when properly planted, and the packaging will biodegrade quickly.

*GC3X5 , GC5X5 , GC5X5M, GC6B1, GC7B1
Where do you sell your products?
We sell our goods on our company websites retail and wholesale respectively; custompaper.com and wholsesalesupplies.biz. We also sell on Etsy.com and Amazon.com.
How long have you been working with ClearBagsⓇ and how does ClearBagsⓇ help you succeed?
Years and years! I don't know precisely. Likely close to a dozen.
ClearBags products allow us to confidently package our earth friendly goods in a manner consistent with our company mission.
What one piece of packaging advice would you give to other business owners?
Ditch the plastic!!
How can people connect with you?
Reaching us at our retail website is a good first step: www.custompaper.com
Additionally they can text or call 206.462.7022 and toll free in the US at 1.888.294.1526