National Hot Chocolate Day!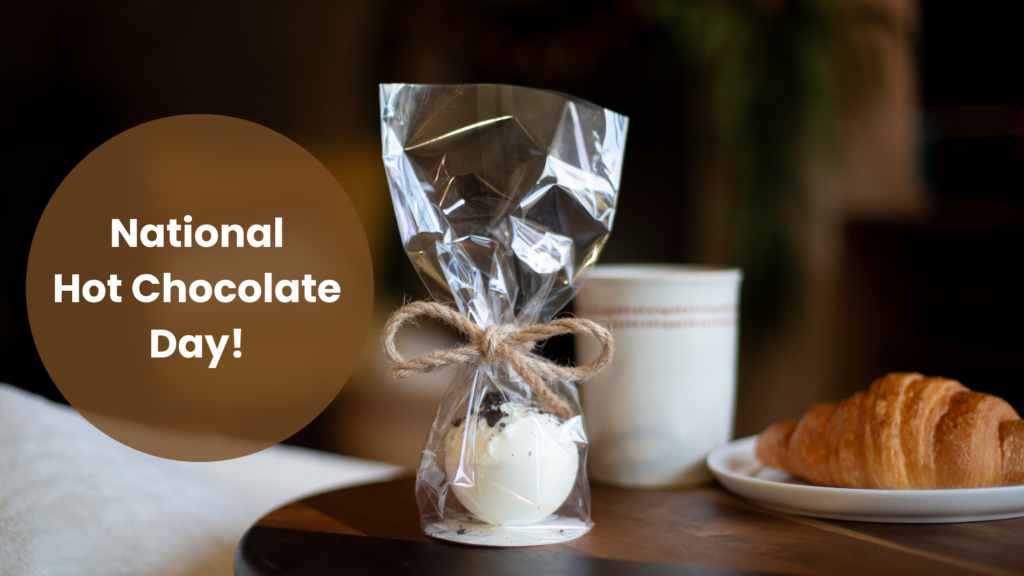 Back in the early 500s, ancient Mayans would drink a spicy concoction of crushed cocoa seeds, water, and chili peppers. Since then, hot chocolate has evolved the convenient powdered mixes with different flavor combinations like salted caramel, white chocolate, peppermint, peanut butter cup, raspberry, and more. In more recent years, the creative and fun Hot Cocoa Bombs make a simple cup of water or milk a delicious, warm treat.
Whether you're packaging hot chocolate powder for gifts for your neighbors or selling hot cocoa bombs at the local farmer's market, you'll want to make sure you have the best packaging! Check out some of our customer's favorite options:
For Powder Mixes
Swiss Chocolatier Daniel Peter created the first hot chocolate powder mix by combining powdered milk with chocolate in 1876. Not too long after in 1961, Swiss Miss started selling a powdered hot chocolate that could be mixed with water instead of milk. These easy powdered mixes can be used for a gift, winter wedding favor, or sold in retail or market environments.
For an Eco-Friendly option, we have a variety of stand up pouches – including rice paper, recyclable, compostable, home compostable, and more!
For Hot Chocolate Bombs
Hot Chocolate or Hot Cocoa Bombs are a chocolate sphere with a small amount of hot chocolate powder and toppings (marshmallows, candy cane pieces, sprinkles, etc.). As the hot chocolate bomb melts in hot water or milk, the chocolate powder and fun toppings can be easily mixed to make a steaming cup of chocolately goodness.
Easily package hot chocolate bombs in bags or boxes for a fun gift, party favor, or at local markets, boutiques, or more!
For more ideas on how to package hot chocolate bombs, check out THIS blog post!
Sip on a sweet, warm cup of hot chocolate to celebrate National Hot Chocolate Day! Tag us on Social Media to show us how you package hot chocolate powder or hot chocolate bombs!