Featured Customer: NeoCocoa Confections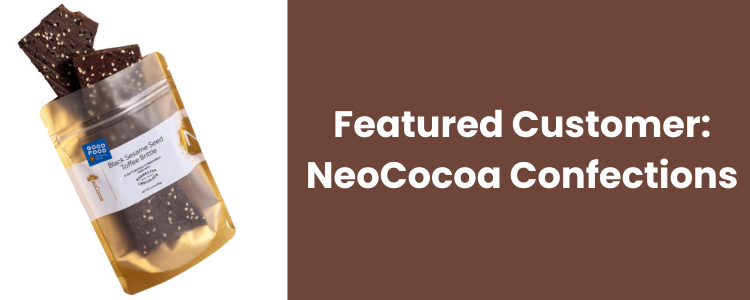 Tell us a little about your company:
The short version – As NeoCocoa's award-winning product offerings continues to evolve, the driving philosophy behind our products remains constant. Every treat is handcrafted in small batches using only the highest quality, 100% natural ingredients. No unrecognizable ingredients to ensure that every bite delivers the utmost chocolate experience.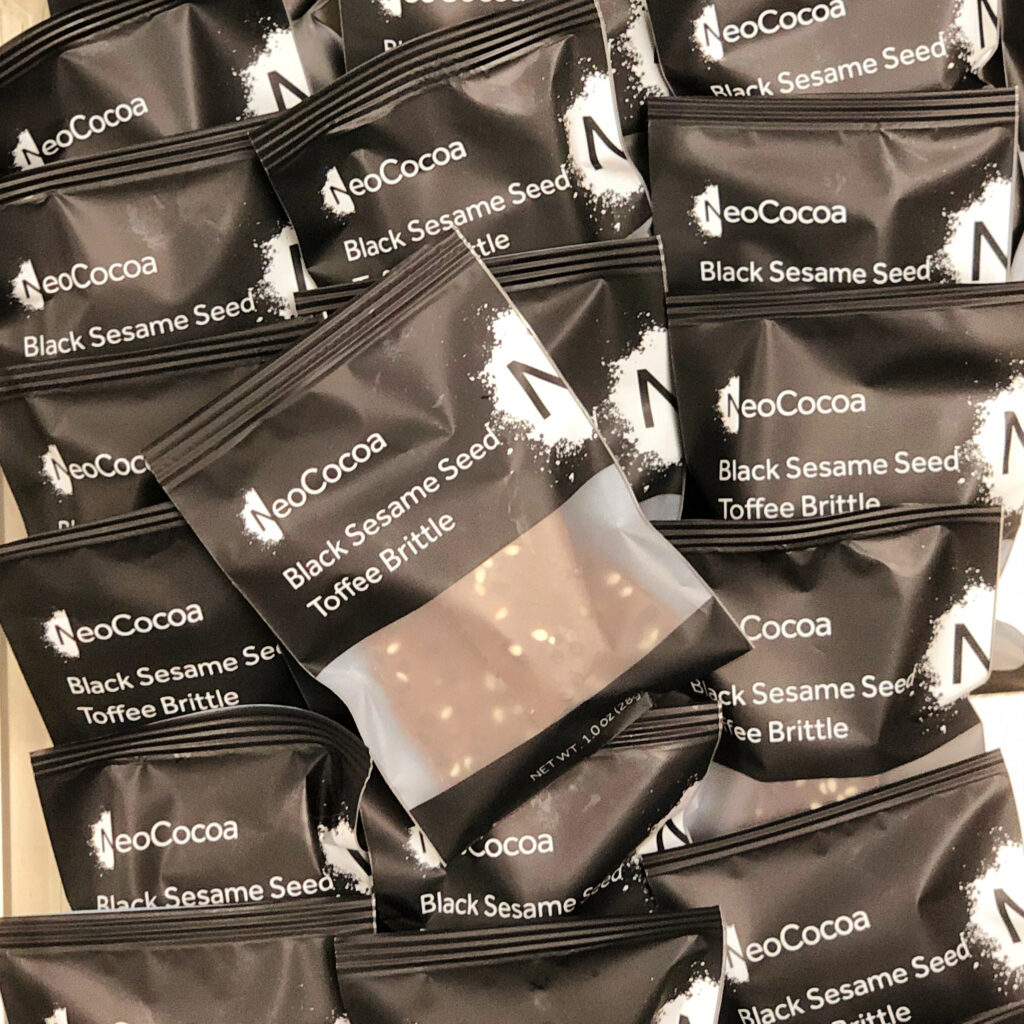 The long version – NeoCocoa founder Christine Doerr's love affair with chocolate began in the 1980's. As a teenager, she worked at a Cocolat chocolate shop, part of a chain of stores founded by Alice Medrich who is credited with popularizing chocolate truffles in the SF Bay Area. Christine's experience at Cocolat eventually inspired her to enroll at the California Culinary Academy and after graduation, go on to work as a pastry chef at various bakeries and restaurants throughout the San Francisco Bay Area.
After 10 years in the kitchen, Christine left the culinary world for a stint in the corporate world. However, after several years working as a graphic designer, chocolate eventually called her back to the kitchen. After much soulsearching, Christine asked herself what she would do for nothing and the immediate answer was "work with chocolate".
"I'm an avid chocolate truffle taster and have the hips to prove it!" Ever in search of the perfect truffle, Christine never found the type of truffles she craved on the market. Thankfully, she saw this as a perfect opportunity to start her own business. So in 2008, Christine founded NeoCocoa. With the help of La Cocina, a non-profit incubation program that helps female food entrepreneurs start and grow their business, Christine began making her own line of unique shell-less artisan truffles.
In the years since founding NeoCocoa, Christine has garnered some serious accolades. She was most awarded at the 2011 San Francisco International Chocolate Salon with multiple awards including Best Truffle and Most Luxurious Chocolate Experience. In 2011, she was honored with the distinction of being named a top 10 North American Chocolatier by Dessert Professional magazine. In 2016 the Toffee Nib Brittle won a Good Food Award and in 2017 the Black Sesame Seed Brittle won a gold SOFI (Specialty Outstanding Food Innovation) from the Specialty Food Association. In 2020 the Black Sesame Seed Brittle won a Good Food Award.
Christine continues to expand her product offering beyond her initial "Hearts of Chocolate" line of ganache truffles, creating a variety of other chocolate confections including barks, toffees, and chocolate covered marshmallows. She also serves on the Chef's Council at CCD Innovations Inc. and she is on the Pastry Program Advisory Committee (PAC) at the International Culinary Center.
Be sure to check out the Lettuce Wrap Podcast to hear real stories of some of your favorite small food business entrepreneurs.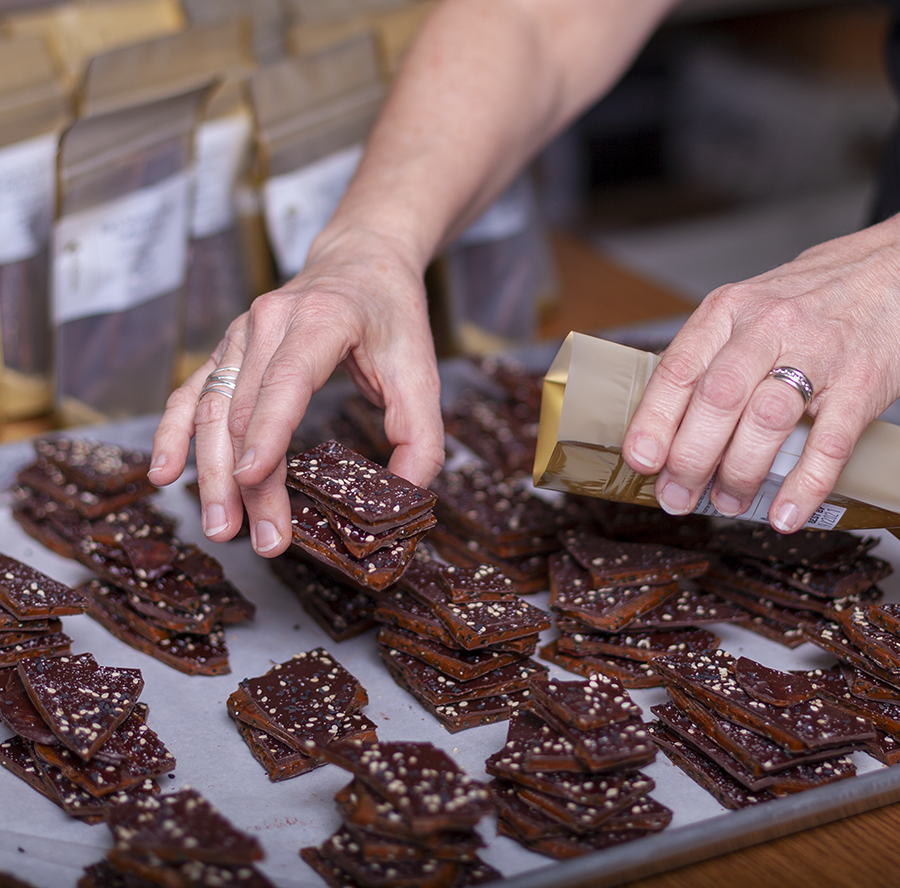 What makes your product unique?
We take a classic chocolate confection and give it a "twist". We're able to accomplish this by collaborating with other small, artisan companies and pairing their high quality, products with our updated confection. As an example, we are most known and awarded for our Black Sesame Seed Toffee Brittle which is an adaption of an English toffee, except our toffee is thinner and darker. We collaborate with Dandelion Chocolate by using their single-origin chocolate to coat our thin toffee brittle.
How do you package your products and what ClearBagsⓇ products do you use?
Most of our confection need to be in air-tight packaging. For our toffee brittles, we started buying the off-the-shelf stand-up pouches. We eventually graduated to custom branded stand-up pouch a few years later. When we co-branded with Dandelion Chocolate for the Black Sesame Seed Toffee Brittle we chose the gold backed zipper pouch. I designed and printed a sticker label that I wrapped around the pouch. As the demand grew for the that product, that process became inefficient and I worked with ClearBags to create a custom pouch. The design was based on that off-the-shelf pouch so as not confuse our customer that anything had changed.
We also have had growing demand for a smaller package of the Black Sesame Seed Toffee Brittle and ClearBags helped me, again, design a custom bag based on one of their off-the-shelf bags and printed sticker label that I have been using.
Where do you sell your products?
You may find our chocolate confections at our online store or at our retail partners listed on the bottom of our home page.
How long have you been working with ClearBags and how does ClearBags help you succeed?
I've been buying packaging since 2017. There is such a wide array of packaging products to choose from. I found ClearBags because I was asked to make a chocolate bar for the University of California, Berkeley in the shape of their campanile tower. I needed a bag that would fit a tall, narrow chocolate bar so I contacted ClearBags via the chat. I told the rep the size of the item and she helped me find the perfect packaging for the bar. If I can't figure out which product to buy, they can help me find it and if I'm not sure it will work, they send me a sample. ClearBags makes it easy-peasy.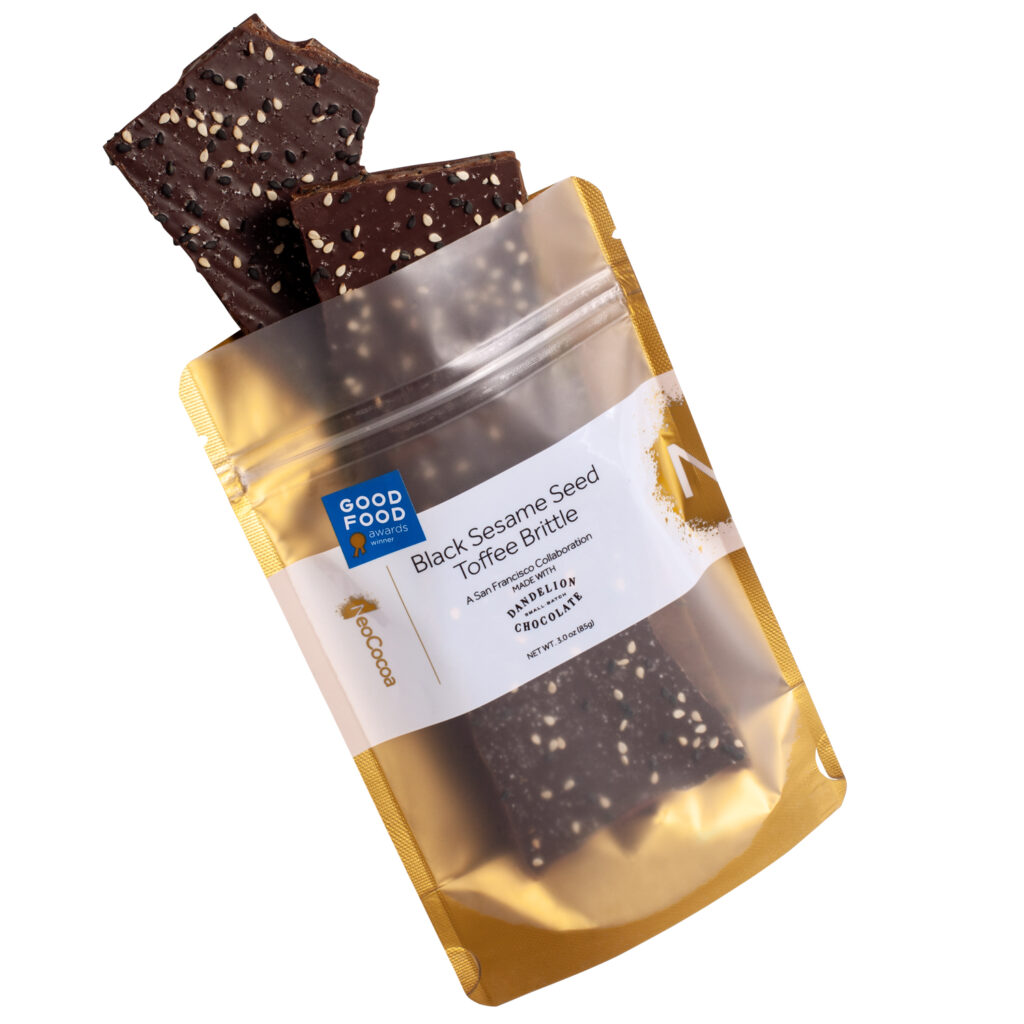 What one piece of packaging advice would you give to other business owners?
Let ClearBags know what you're looking for and let them help you. I believe in letting the experts do their job. In general, I've learned it's a pleasure to work with professionals in their industry.
How can people connect with you?
Website: www.neococoa.com
Instagram: @neococoaconfections