Build Loyalty with Custom Printed Gusset Bags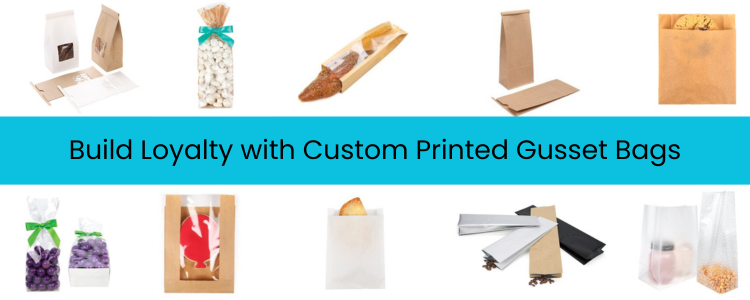 We at ClearBags, are here to offer you carefully thought-out packaging and shipping materials that can help you present your products better. Never once underestimate the power of custom packaging because they double up as the advertising face of your brand. Extending your branding to custom packaging is a sure shot way to add value to your brand and make it more noticeable. Furthermore, you are certain to have repeat customers if the packaging you choose is unique and premium.
If you are thinking about how to create an impressive, branded packaging experience with custom bags, then fret not. We are here to make it work for you.  In this article, we will deal exclusively on how custom gusset bags can be your perfect packaging solution.
What is a Gusset Bag?
Gusset bag style features flexible extra folded material that allows the bag to expand more than its original capacity. A gusset bag provides stronger structure along with allowing the bag to create more volume. Gusset bags offer better display and easy filling of products. Custom gusset bags are top choice for food packaging, gift articles and even electronic items.
We have a whole lot of custom-branded packaging products for you to select. Call us to know more about how we can work together to create your branded package in the lowest turnaround time possible. Let us help you stand out and create a statement!